Hello Guys

Sign Up With Your Edu Email:
Thank you for let us know about it


Just got 7 days trial

Thanks for sharing. I got the pro account with my edu email.
Gracias
its showing pro, but how to check its validity??
When you opened the thread link, it was mentioned that its for the rest of the year! So no worry!! Enjoy.
You must not have signed in with .edu email… get that one and then continue… you'll get that for an year
@Kamleshgehaniii Thank you very much man…really appreciate
but where is it mentioned …it will be valid for a year?
Hi
First of all thank you vey much for sharing with us
I do not know if is 90 days or for the rest of the year because it says nothing about how many days I will be able to use.
Someone here know where we can find the info about the free time?
TIA
Hi
Thanks for letting us know .It worked for me
@jmpinto read the FAQ section already mentioned there …here's screnshot of that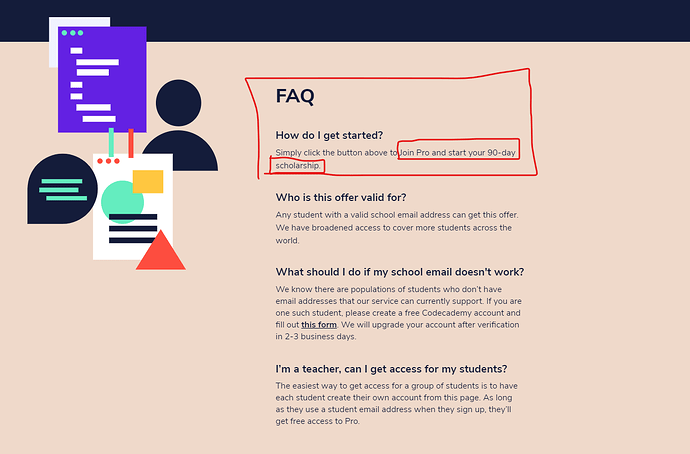 Hi @dydx
Thank you very much
I will try it
If you don't need it, can I have it?
I tried several times but can't make .edu email.
Thanks







Still working,

Got my another pro membership today.
Click this link. Then, click apply now. Edu email not required. If you qualify, you will receive pro access in 7 days.