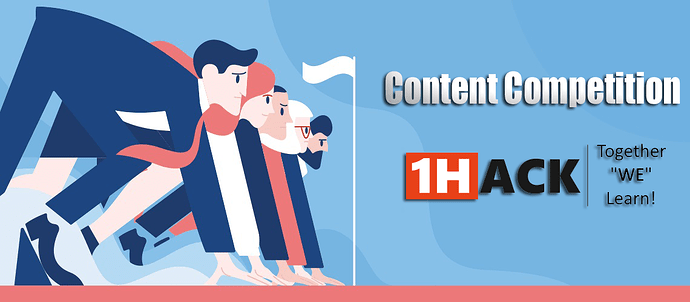 Hello, 1Hacker's

Yes, Content Competition, post the worth content and get specific achievements, Promotion, Badges, Special titles, I'm keeping it short, the moral of this competition is:
Post content that worth it.
Post trick, hack, Tutorial, script, that worth it.
In return, Win these achievements > Promotion, badges, Title, considering how far you can make it.
Minimum 50 topics required to gain promotion + title + badges.
Minimum 20 topics required to gain special 3 badges + title.
Minimum 5 topics required to gain 1 special badge.
Do's:
Don'ts:
No duplicate topic, anything that already exists, don't dump it here.
Buying, Selling, article sharing not included in this competition.
Coupons/Giveaway sharing not included in this competition.
What are you waiting for? Post something that worth it and win the prize.
Good luck!
I will update the topic if required.