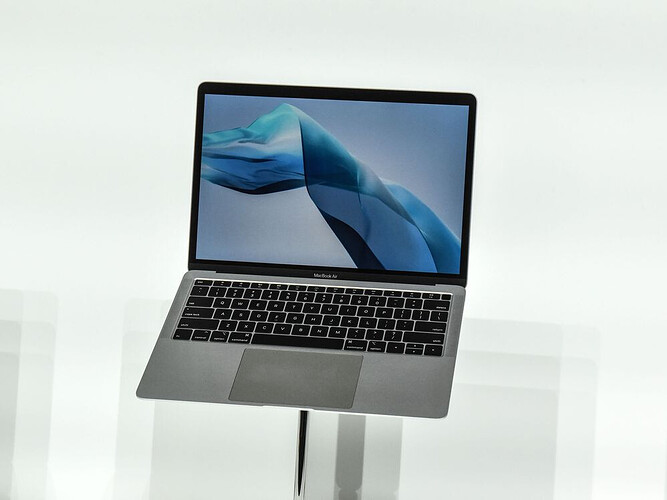 According to Bloomberg, Apple is working on a thinner and lighter version of the MacBook Air, the company's mass-market laptop. From the report:
The new computer is planned to be released during the second half of this year at the earliest or in 2022. It will include Apple's MagSafe charging technology and a next-generation version of the company's in-house Mac processors. Apple has discussed making the laptop smaller by shrinking the border around the screen, which will remain 13-inches. The current model weighs 2.8 pounds and is just over half an inch at its thickest point.
The company considered building a larger version of the MacBook Air with a 15-inch screen, but Apple isn't moving forward with this for the next generation, said the people, who asked not to be identified discussing private matters. An Apple spokeswoman declined to comment. The new model will have a pair of USB 4 ports for connecting external devices. The new laptop is destined to be a higher-end version of the current MacBook Air, which is expected to remain in the company's lineup as an entry-level offering. Apple last updated the product in November with its own M1 Mac chip, replacing a processor from Intel Corp. Last Friday, Bloomberg reported on Apple's upgraded MacBook Pro laptops that are expected to be released later this year. They too will feature MagSafe charging, but unlike the MacBook Air, Apple's planning to bring back an SD card slot so users can insert memory cards from digital cameras. The Touch Bar is also going.