THIS METHOD, Is an absolute gold mine that does not get used nearly enough.
Small proof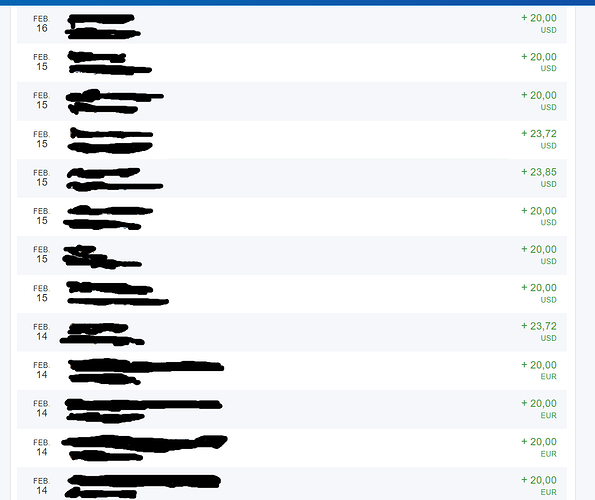 I will keep this thread short and get straight to the point.
What do you need to get started :
Snapchat Account
Any affiliate network/CPA account .
Lets start!
So what we are going to do is take a look at Adult Free Trial CC Submits.
Most networks offer between 30-80$ per free trial join. (User does not get initially charged.)
However most networks are offering 50-60$. Haven't seen a lower pay per join than that in months.
I will NOT name any networks as I don't want to get accused of promoting a certain network.
However , MOST networks do offer some kind of a free trial offer. Just check with your affiliate manager ! And if the pay is under 50$ per join, I'd keep looking !
If we take the 50$ per join rate you ONLY need 4 people to get 200$. (Double the minimum wage for a 10 hour shift in most countries)
You might be thinking how in the f**k you are going to get people to put in their CC Details when you can barely convince them to even download an app or sign up to a website for free.
It's going to be a lot of manual work but this is how I would do it when it comes to A to Z steps.
Create multiple stories with the pictures/vids of your girl in which you promote the offer. Incentive them : Verify your age and get access to my Premium Snapchat for FREE !
They might want to check if you are a real girl , well send them a live picture using the scissors feature on Snapchat.
Be human. Interact with them. Don't lead them on into thinking you are not a real women.
Is 20 minutes of your time convincing someone you are not a bot not worth 50$?
There's a lot of techniques of persuasion to easily get 5 conversions every hour but I won't get into their details, to kind of protect this method for the people that are still earning big money with it .
TRAFFIC METHODS :
There are literally 50+ ways of getting more than 1000+ adds to your Snapchat account. I won't get into their details, again , to somewhat protect this from saturation. I will however tell you a few basics and I'm sure you can think for yourself from there !
ONLY TARGET PEOPLE OVER THE AGE OF 18.
I can't stress this enough… will a 14 years old child submit his CC details? Yeah I thought so.
Most popular traffic sources : Wink , Tinder. (Use the website text verified for unlimited tinder accounts)
Make your bio something on the lines of : Add my Snapchat : username for a free special treat.
and watch the adds roll in.
Most of you I'm sure will not realise the true potential of this method and think this is too hard or not worth your time.
I assure you, it is easy. Just think outside of the box.
I hope this will help you, I'm happy to answer any questions you might have. However please don't ask me to feed you Absolutely everything.
OR
Try this one…