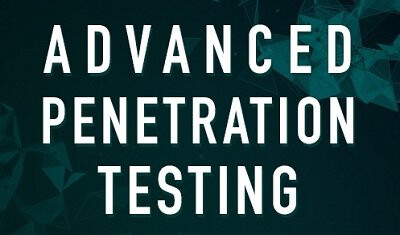 The Advanced Penetration Testing course teaches the cyber attack lifecycle from the perspective of an adversary. Become more familiar with the most widely used penetration-testing tools, manipulate network traffic, and perform web application attacks such as cross-site scripting and SQL injection.
Description:
Those who continuously acquire new and better forms of knowledge that they can apply to their work and to their lives will be the movers and shakers in our society for the indefinite future." - Brian Tracy
Penetration testing is one of the most in-demand skill sets right now. There are more jobs that require advanced level hacking then there are people who have the ability to fill them. No one should be restricted from learning, and this class is a really great one.
Let penetration testing and ethical hacking subject matter expert, published author, and industry event speaker, Georgia Weidman teach you advanced penetration testing based on her classic book, "Penetration Testing: a Hands-On Introduction to Hacking".
Enjoy!
DISCLAIMER: No Copyright Infringement Intended, All Rights Reserved to the Actual Owner.

This content has been shared under Educational And Non-Profit Purposes Only.