2h and I have my code. Thanks men!!!
This is the second key I buy. It was fast and easy. Thank you @Mr.Brilliant
Can anyone confirm that I can activate win 10 pro and upgrade it to win 11 pro (with activation or same key)
I am bit confused here.
Yes, it can activate both!

I have just purchased from @Mr.Brilliant for the first time. I am kinda new. I got the windows 10 pro and its working great so far. Got my delivery less than 24 hours… Will buy some more stuff from him.
Who ever need it just buy it… Trusted seller.
Hi, using PayPal… what are the receivers coordinates?
-Ansu
I purchased this product a week ago. I got license key delivered within 24 hours I must say it's running perfectly without any problem after using around a week.
Great product & service provided by @Mr.Brilliant. I recommend this product.
Hi Brilliant
Please check your PM.
I am prepared to take advantage of this. Please email me when you get around to it.
-Munch
@Mr.Brilliant thank you for the key



Hi,
I purchased one key yesterday and it worked like charm.
Highly recommended.
Thanks & Regards
ST
Great. Thanks! Got mine and the key works fine. Thank you for keeping the trust.
I got my Windows Retail Key and It's Working Perfectly as expected. @Mr.Brilliant is never disappointed, anyone. He always delivers his services on time. High Recommended…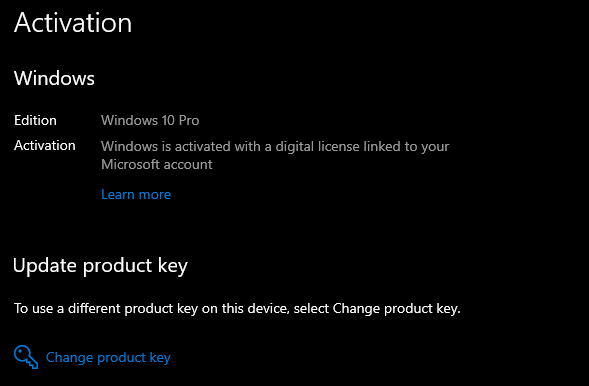 Got my license key. Will purchase more from the seller. Thanks!
@Mr.Brilliant
I'm would need the key to upgrade from Home to Pro.
Please kindly send the payment details
Hello, I am interested I have home oem. I can pay by google pay.
Hi all,
I just bought a windows license from @Mr.Brilliant. The process was flawless, genuine team and above all of that quick reply. I am very happy with the service provided and will 100% recommend it to others.
Thanks and Regards,
Paul
I was skeptical about the key but work flawlessly and was smooth transaction…
we will do business again… thank you!
Purchased key from @Mr.Brilliant, i tested key it's Working Perfectly & Windows is Activated, will do future transactions with him, thankyou @Mr.Brilliant…