After x500 successful sales on 1Hack!!!

---
For $10 you will get a Pro Retail LifeTime Activation Legal Key that can Activate both Windows 11 Pro & Windows 10 Pro!
Stop using malware cracks/kms/illegal keys

Get yourself a LEGIT LifeTime Pro Activation Key like this!

You will receive x1 Retail Key which can activate 1 PC/Laptop.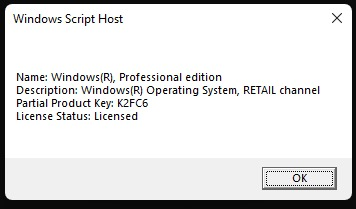 All keys are Windows 11 Update Compatible!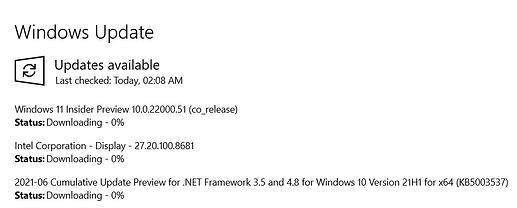 ---
You need to use this…
---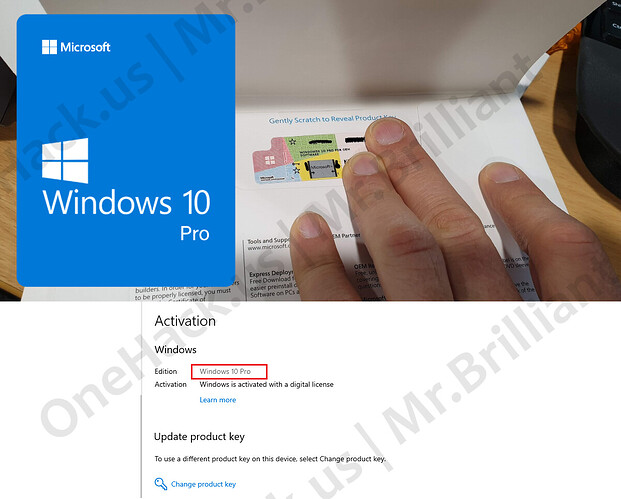 ---
All keys are Retail & only 1 Device can Activate, so it makes us impossible to resell the same key to any other buyers!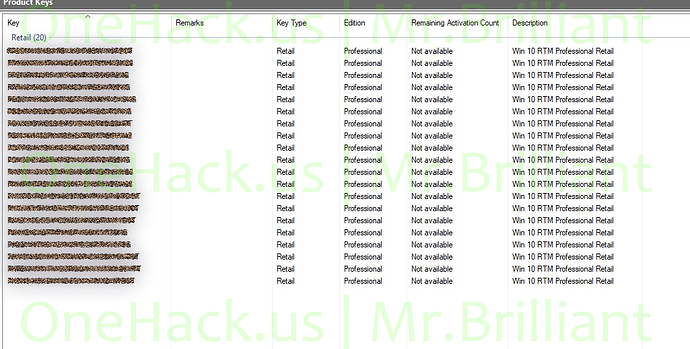 ---
PRO Subscription will be there for LifeTime on your account, stop asking me same thing in PM over & over again!

It is. Being desirous for providing more high-quality products & we are confident to guarantee that this lasts lifetime.
Both Windows 10 Pro 32-Bit & 64-Bit Version Support.

100% Genuine Windows 10 Pro Product Key (LifeTime) Not like other sellers who claim their keys to be retail, but in reality, it isn't. They sell you a volume license which is used in organizations, which when detected by Microsoft is blocked.

You can watch this video to know how to activate using the product key: https://www.youtube.com/watch?v=4suwQR3G1-o/
Note: The product key activates only Windows 10 Pro. It can't use to activate Windows 10 Pro N/ Pro Education/ Pro for Workstations and other editions of Windows 10. So you need to buy the right product key for your Windows 10 you use.
To find out which edition of Windows 10 you use, you must read this article before you buy product key: How to find out which edition of Windows 10 you are running
You can watch this video to know How to upgrade Windows 10 Home to Windows 10 Pro
Windows 10 Pro Key Highlights!
All of the features of Windows 10 Home, plus:
Get built-in protection from security threats at no extra cost with BitLocker, Windows Defender Antivirus and more
Access all your files, folders and apps from virtually anywhere on any device with remote desktop
Choose deferred updates so you can decide when and how to update your devices
Connect to your school, business, or corporate network via the cloud with Azure Active Directory
Create and run virtual machines with Hyper-V [7]
Make use of powerful management tools for single sign on and more control over your devices
---
PM me for Payment details @Mr.Brilliant As soon as I receive the payment I'll immediately complete the order. (If I am not sleeping…

)
---
Given Keys to activate devices to PRO are totally legit, not any kinda volume license or shitty one!
---
Refund Policy
Still if you get stuck, no problem! I am here to solve your problem.
You will get an immediate replacement if the account subscription is not there as mentioned.
Add a good review to get a small gift