Best Free Sites and Apps for Sending Anonymous Text and Messages
Here are my best tools for sending anonymous SMS for doing pranks with friends…
But before we move any further, let me tell you what that for which people this article can be helpful…
"People searching for sites that allow spoof text

Boys who are looking for anonymous texting app

People who want to learn "how to send an anonymous text

Individuals who want to send fake text messages

People who want to send text online

Businessman who want to send private text messages

People who want a fake number

Teenagers who are looking for free anonymous text message sender

People who want to learn how to block your number when texting?

Guys who want to send prank text to their friends"
Free Tools to Send Anonymous text messages to anyone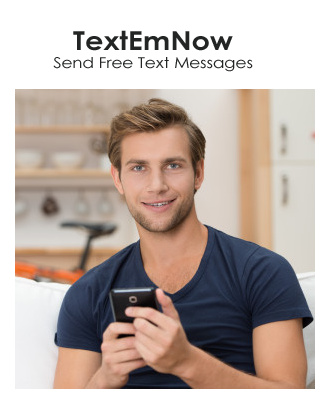 When it comes to sending fake messages, then no other tool can compete with "Textem Now"… At-least for me Text Em Now is no.1 tool for sending prank messages to my friends…
However before using TextEmNow.com you should ensure that you follow their Terms of Services… They have a basic term that is simple to be understood by anyone…
… Just don't use them for doing frauds or misleading people or you can easily get into trouble…
Forget about paying your hard earned money as text messaging fees… Join TextEmNow and start sending free SMS to anyone… But that's not all…
By using this service you can also hide your identity from your friends so you can easily prank them…
There services are available for USA, Canada and many other international cell phone providers…
The best thing is that you don't need to sign up for sending anonymous messages – just go to the homepage, scroll down and type your message and send it to your desired number…
…it's really that easy…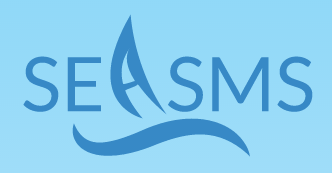 Seasms App is yet another great tool for sending fake text messages… It's quite identical to Textem now but you can also add it as a substitute tool to do free texting online…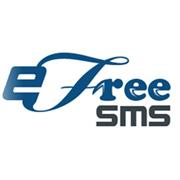 E-Free SMS is super simple site for texting your friends for free… You can easily send private text messages to anyone …
E-Free SMS supports nearly all countries around the globe and unlike other anonymous texting sites; it works seamlessly without any problem…
That means that your text goes to your recipient 100%… They also allow fake messaging…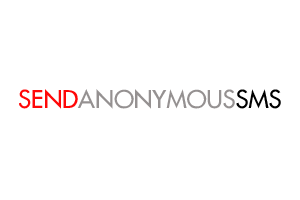 This site is solely devoted for this purpose, "Sending Anonymous SMS". The idea behind SendAnonymousSMS is simple…
You enter a phone number, type your SMS and send your message by just clicking on"Send SMS" button…
Unlike other sites, you can also type-in your spoofed number too…

Now don't get confused here… TextEm and TextEm Now are different sites providing their services as anonymous text message sender …
But unlike other sites, TextEm also allows to send messages with pictures… That means that you can also send MMS from anonymous number and not just SMS…
You can easily do fake texting via this site to any mobile number that is provided by any US based cellular service…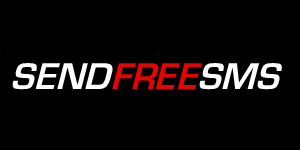 Here is another free texting site with very similar features…
You can send fake text to yourself despite where you live…
…their services are available nearly all over the globe…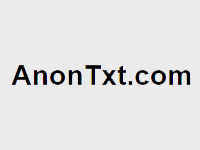 AnonTxt is another free SMS service that allows you to send any sort of message to anyone…
Whether you want to wish your friends and family members or you want to send holiday greetings – just use AnonTxt and your message will be delivered easily…

Textnow is best anonymous texting app in my consideration because of two simple reasons…
They not only allow you to send free messages with fake number, but you can also send and receive anonymous text from any number…
Not just that, you can also do free calls to any number for a limited time period and you can also receive phone calls for free…
Secondly, they also have an app on Play Store which is probably one of the finest fake number apps available for Android users…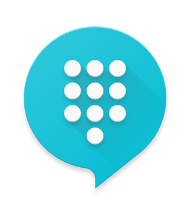 TextMe Up Free Calling & Texts is my first choice when it comes to send anonymous text messages.
Not only you can send free text messages but you can also make free phone calls to any USA or Canadian phone number…
You can hold multiple fake phone numbers on a single account mix things up to perfectly design your prank campaign…
There service is available in 40 different countries including United States, Canada and United Kingdom…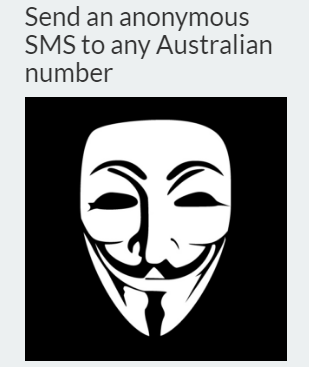 If you have a secret to reveal or you want to make a confession without disclosing your personal details, then SMS Anonymous is perfect app for you…
Just go to the site, write your confessional statement or secret and send it to the person to which you want to reveal your secret…
Unfortunately, this fake SMS service is only available for Aussies…
You can also ask questions from people by using this free SMS site… Just write your question and send it to anyone…
I will like to post two quotes of Imam Jafer-e-Sadiq A.S here…
---
How do you block your number when sending a text?
Well, we're not done yet… Do you know there are tons of ways to send free text messages for free without disclosing your identity…
You can use your email account to send fake messages easily… The whole procedure is described step-by-step below…
Step 1:
Make a new email account for yourself that does not contain any identity of yours…
You can also go with any existing e-mail account that does not have any connection with your social media profiles so that you can ensure your account's secrecy…
Step 2:
Now you need the person's phone number who you do like to text…
Once you have noted his number, you need to know his phone's carrier…
Every phone has a carrier like AT&T, Verizon Wireless, Sprint, T-Mobile etc…
All these mobile carriers allow sending text messages to the person's phone number via e-mail…
You can know the person's phone carrier easily by using these free look-up sites easily:
http://retrosleuth.com/free-phone-carrier-search
However, you can only enter a US phone number to look-up phone carrier…
Step 3:
Now that you have your contact's phone carrier along with phone number, you need to combine both of them like this, "[email protected]"…
For instance, if a person's mobile carrier is Verizon, then combine the person's phone number with Verizon's carrier code like this, "[email protected]".
"vtext" is Verizon's phone carrier…
Step 4:
Once you have combined it correctly and you have something like the example above, then you need compose a new email…
In the content field type your message and put the person's phone number and corresponding email address template like we have shared above in the address line shown below…

Please leave the subject line blank to make your text message look like an actual text message…
Step 5:
Once you have done all that, you are ready to send your text message with anonymous number easily…
This trick will help you to block your number when sending a text message…
Final Words and Declarations
So what are you waiting for?? I hope this extensive guide is enough to teach you " how you can send anonymous text messages "…
But again I will advice every one of you to not use these apps and sites to do any kind of criminal activity like threatening people etc…
Instead of that, you can use these anonymous SMS services to help government to fight against corruption by notifying civil authorities about any sort of suspicious activities that you have seen…
Moreover, you can also use the free text messaging services to contact your friends and family members for free…