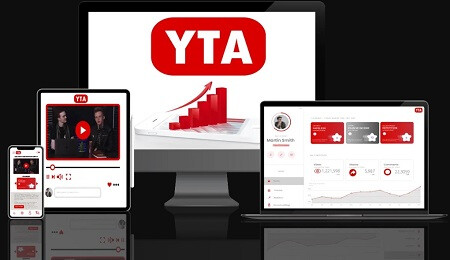 The 8-Week YTA Masterclass - Lifetime Membership and Access ($4,997)
Done-For-You Tools, Softwares, Templates, & The YTA Checklist ($997)
The SOPs To Scalee Your YTA Empire ($497)
The YTA Members Only Community ($297)
The Maximum Wage Mentality (PRICELESS)
BONUS #1: Devon Will Train Your YTA Team For You ($1,997)
BONUS #2: Fund For Free ($1,997)
THE YTA METHOD: The NEW WAY To Profit From YouTube… Without Being A "YouTuber" Or Even Spending A Dime On YouTube Ads
And No… You Never Have To Show You Face On Camera, Edit A Single Video, Or Even Be Good At Technology At All
EXCLUSIVE ONLINE FREE TRAINING WITH CALEB MADDIX:
How THE YTA METHOD turned YouTube from a "kids game" into YOUR opportunity to make true passive income on YouTube using the same principles as real estate investing. ?
You'll meet the surprise guest who used THE YTA METHOD to create over 2,000 streams of income (with 12 more being created every day)
How people with no previous experience are using THE YTA METHOD to make a full time income with small, tiny, one-week old YouTube channels in their free time (and why subscribers are now irrelevant with the new way)
How to use The OPC Hack to turn profiting from YouTube into a science and formula rather than hope and luck
You will see actual screen shots and case studies of Caleb's friends channels and how much they are actually making with THE YTA METHOD… and their exact framework that you can ethically steal and use
Happy learning!