Are you searching any WordPress plugin which easily moves your website one hosting to another hosting easily? So There is time tested Plugin All-in-one-Wp-Migration WordPress Export " which we will share you All in One Wp Migration l WordPress export / Import Increase Limits which is the default value for the free version & DB migrate rails.
moreover, There are the various plugin available in Google they are claiming to move full website one to another hosting but, you must know it is very painful task or everyone, mostly peoples are getting to move website in the paid task, but, if you are newbie or professional you would use any plugin which could save your time.
All in One Wp Migration l WordPress export / Import Increase Limits
The Basic migrating processor is so difficult for everyone sometimes seems time database may corrupt, In that process, you need to create a database backup from in the hosting panel that looks like demo.sql then you have to copy the all content folder in any location your PC then upload it in new hosting,
DB migrate rails
It is quite difficult no one can do it easily you need to hire an expert to do this job in heavy amounts, now ServMask presents a simple and easy solution for all of the expert and newbie peoples who want to migrate easily and save your precious time.
Original backup Plugin
Yes, The All-in-One WP Migration WordPress plugin which does your job easily, There are a free version or premium version are available, if you website/blog smaller consists on 512MB total website value, then you may use it free version if your website/blog larger volume you need to move premium version,
But, why you west your money in the premium version, we are here to share your simple solution where you can increase your upload limit 128MB to unlimited as you wish.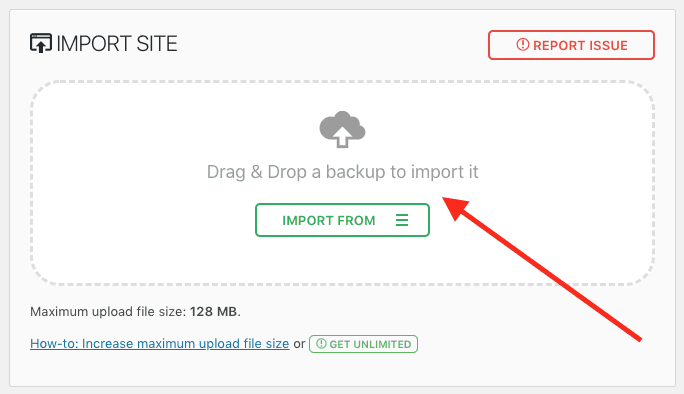 How to Install The All-in-One WP Migration Plugin?
First of all, you need to Download & Install our modified All-in-one-wp-migration plugin in your old hosting. Guess what?: This is modified this upload limit 128MB to 40GB Upload limit as you can see below picture.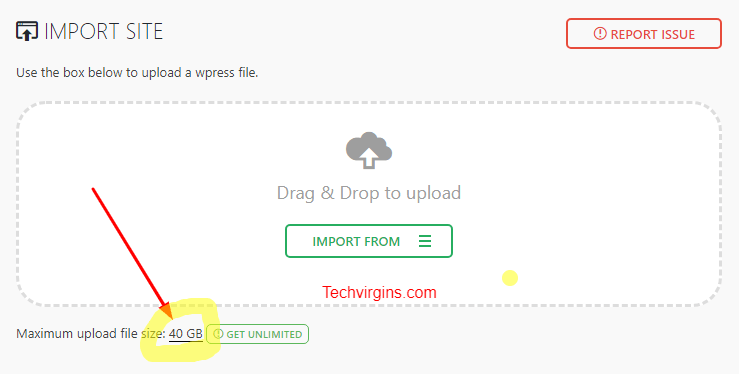 It means I have already edited up to 40GB (40000MB)upload limit in All-in-one-wp migration it is the large volume website you don't need to install free version it will work as premium version.
now, move how to install this plugin easily. First, you need to go the plugin in your wp dashboard and go to the plugin and then Add new.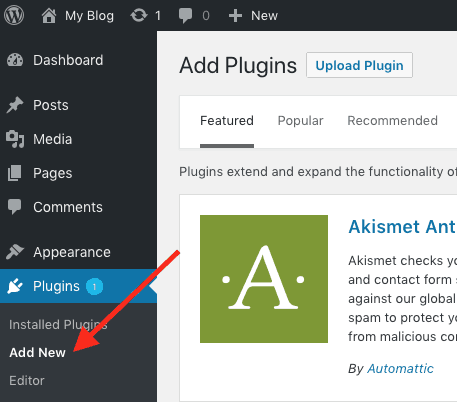 now simple download this modified plugin from above and upload it through upload plugin.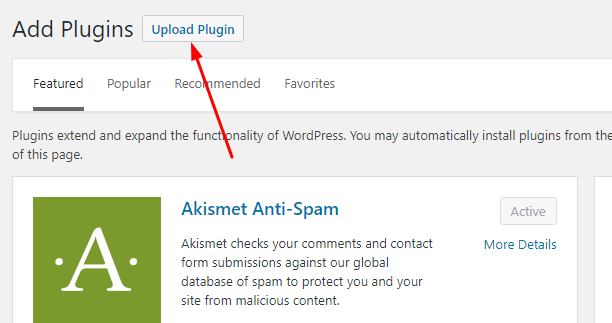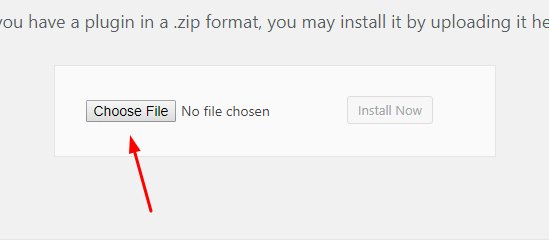 after the upload modified all in one wp migration plugin and upload it will automatically install and shows looks like this.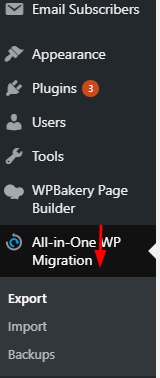 Now it is successful install with 40GB of upload limit instead 128MB.
How to Create Website Backup From old Hosting Using All in one Wp migration plugin?
just go to the Export and just simply press on Export to and select File.
The backup taking process will start and ask you to verification permission just press yes.
After some time, it will create your whole website Backup included Database, Media, Content post, Plugin, Comments.
After the completion of backup just download backup in your Windows PC.
How to Import OLD hosting Backup into New hosting?
After download backup in your PC, the same process repeat in your new hosting installs all-in-one wp migration modified the plugin.
After install, just go to the import option in the plugin,
you will see the import limit 40GB Just press import and upload the backup file which you create a backup from the OLD hosting for migration using select File.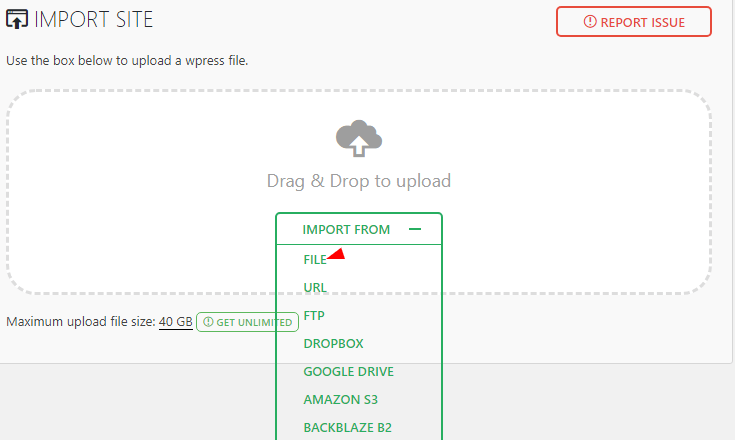 You will then follow the Import wizard.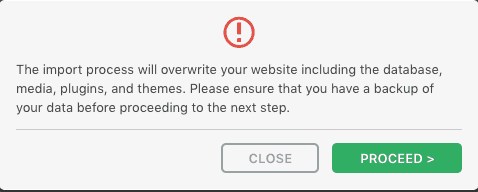 Just press proceed to start import your old hosting backup into new hosting.
now chill for a bit, you will see the percentage is alert you how much backup imported.

It shows you old hosting backup install easily without any hassle.
now press permalinks setting and press ok.
now enjoy your OLD website in new hosting
Increase Upload Limit For All in one wp migration
Check out this Bonus Video Tutorial to move website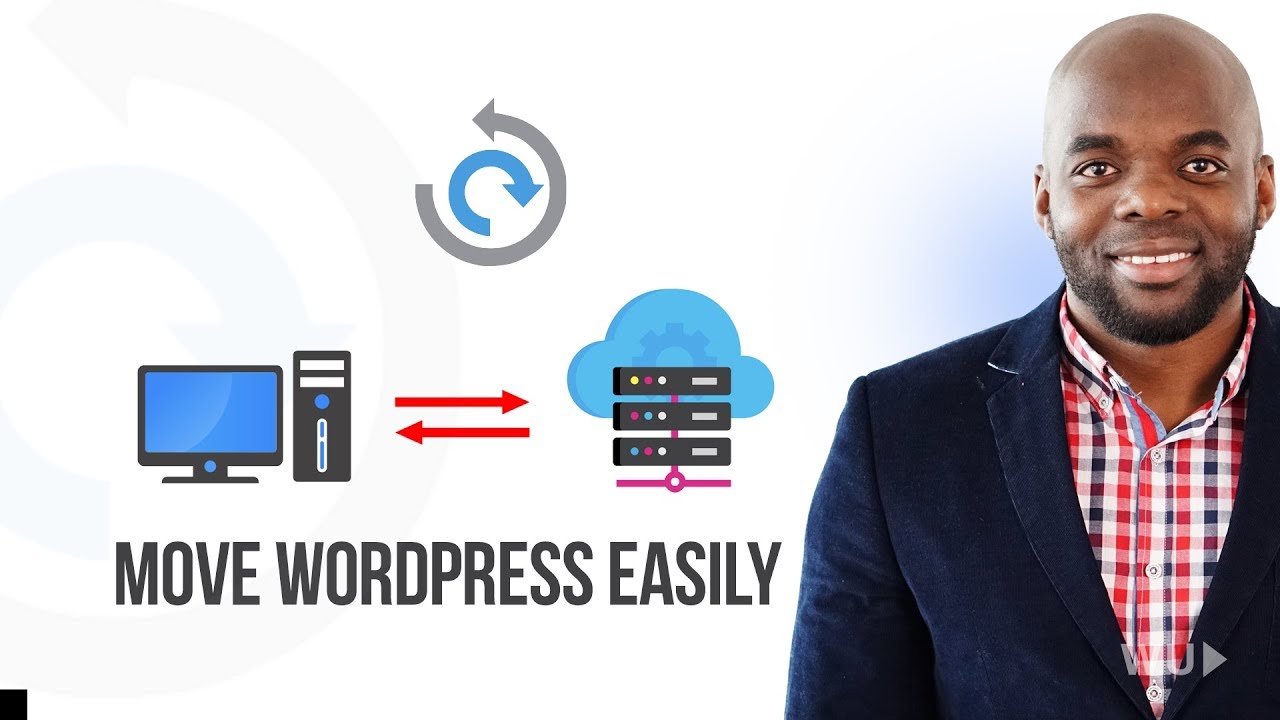 ENJOY & HAPPY LEARNING!