Wikipedia has surpassed a notable milestone this week: The English version of the world's largest online encyclopedia now has more than six million articles. From a report:
*The feat, which comes roughly 19 years after the website was founded, is a testament of "what humans can do together," said Ryan Merkley, chief of staff at Wikimedia, the nonprofit organization that operates the omnipresent online encyclopedia.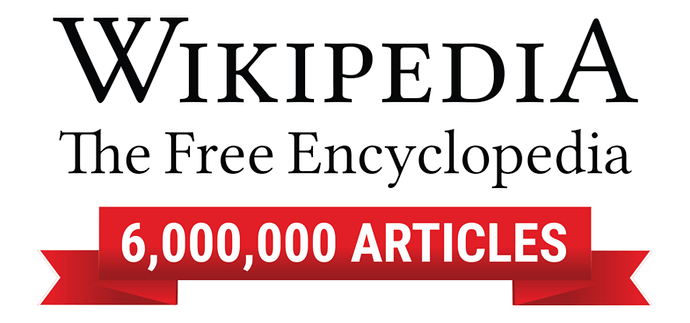 The 6 millionth article is about Maria Elise Turner Lauder, a 19th-century Canadian school teacher, travel writer and fiction writer. The article was written by Rosie Stephenson-Goodknight, a longtime editor of Wikipedia.
Wikipedia is available in dozens of languages, but its English-language version has the most number of articles. The English edition is also the most visited project on the website.
According to publicly disclosed figures, the English version of the website averages about 255 million pageviews a day. According to web analytics firm SimilarWeb, Wikipedia overall is the eighth most visited website.*