M going to watch this movie tonight, IMDb reviews are also good… It's all over internet now! Let's see the hype!

Thank you, hun!

if you got the link forward me too.
Today is the right time to watch this movie.

I'll watch and drop me opinion on this pandemic situation, if this movies relates to the current situation!

Thanks for your share.

People are dying exactly the same way as shown in the movie!


I am scared, but I will now take care of myself & my family much better after watching this movie, I will recommend everyone to watch this movie.
Dramatic footage shows people collapsing suddenly in Wuhan city!
Also, Please everyone, until this situation is gone, eat veggies, fruits as much as you can, as a study shows, it helps our immune system to improve.
I am not against meat or dairy stuff, but one should avoid putting any kinda "may cause bacterial infection" things into their stomach, only put things which can help, otherwise switch to some other alternative!
Here is the fact!
If someone with already a low immune system will eat "may cause bacterial infection," stuff will lead the person to have a lesser chance to recover on time with any disease, not just coronavirus COVID-19.
If we are infected & we already have bacteria in our gut because of eating that animal product stuff!
Is it going to help us?

No, It won't!

We need to build our immune system while we're at home locked-down by government & some by choice,
So in case, suppose~
If we somehow exposed to this pandemic, our chance would be much higher to recover quickly using the immune system that we had developed over the period while sitting at home putting good stuff into our stomachs when we were locked down!
Think about this twice!
Watch this Documentary The Game Changers (2018) . You will get the point that I am trying to convey to you all!

I saw the movie, you're right!

A vegan diet will improve our immune system; there is no doubt about this!

Since the beginning of the year, search interest in COVID-19 has continued to climb around the world. Right now the disease is the largest topic people are looking for globally, surpassing even some of the most common and consistent queries we see in Search.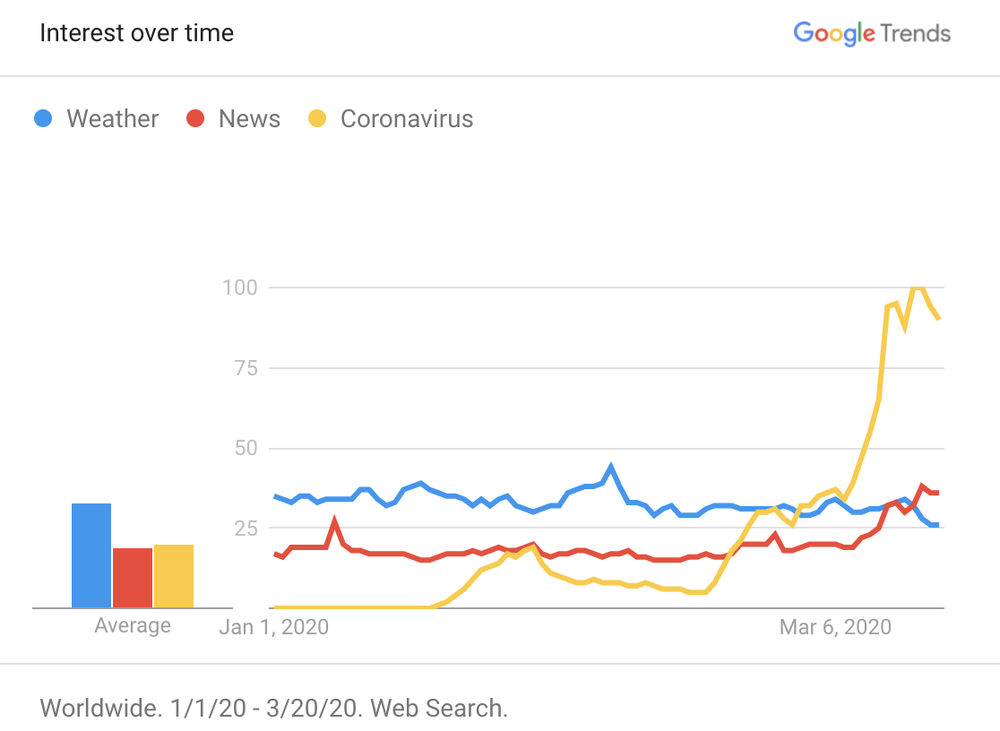 As this public health crisis has evolved into a pandemic, information needs are continuing to change, differing from region to region. When COVID-19 was declared a public health emergency by the World Health Organization (WHO) in late January, we launched an SOS Alert with resources and safety information from the WHO, along with the latest news. The alert has launched in 25 languages across dozens of countries, and people in more than 50 countries can access localized public health guidance from health authorities.
Expanding our COVID-19 Search experience
Now, as we continue to see people's information needs expanding, we're introducing a more comprehensive experience for COVID-19 in Search, providing easy access to authoritative information from health authorities alongside new data and visualizations. This new format organizes the search results page to help people easily navigate information and resources, and it will also make it possible to add more information over time as it becomes available.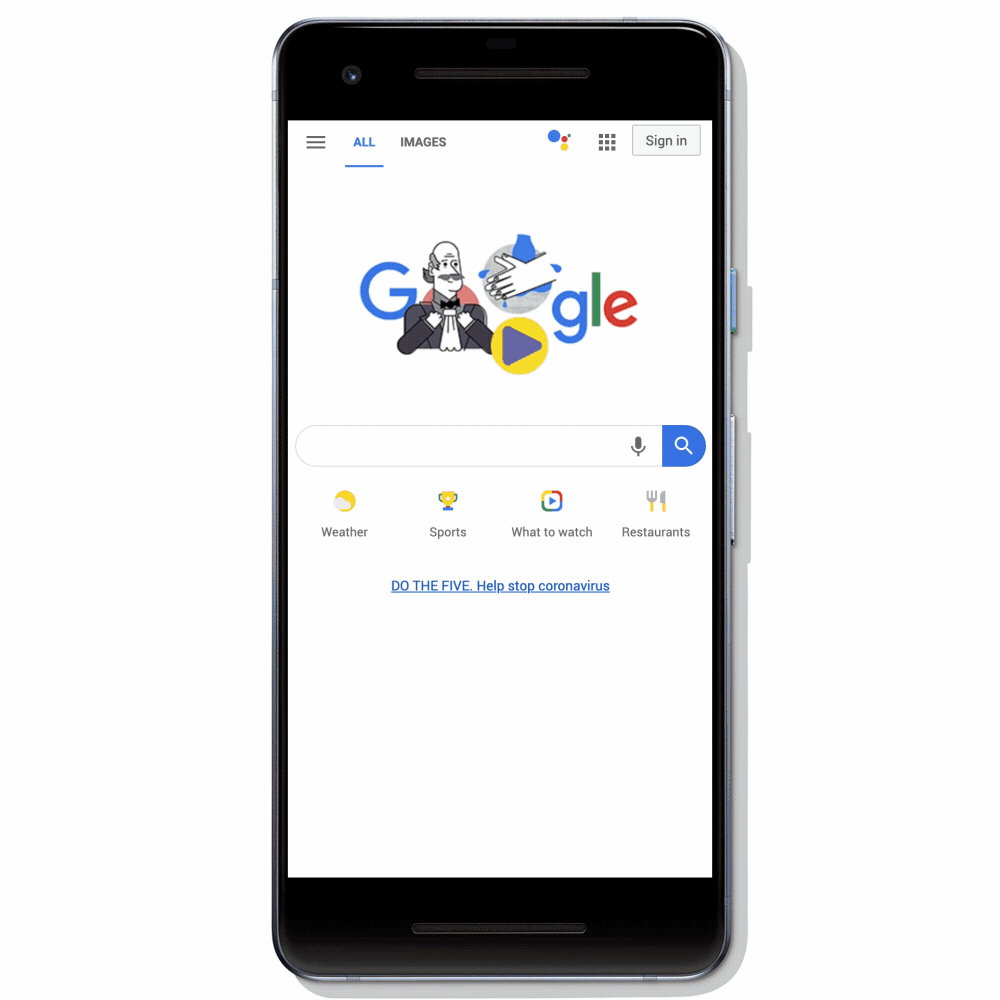 In addition to links to helpful resources from national and local health authorities, people will also find a carousel of Twitter accounts from local civic organizations and health authorities to help connect them with the latest local guidance as it's shared. We've also introduced a feature to surface some of the most common questions about the pandemic, with relevant snippets sourced from the WHO and the Centers for Disease Control and Prevention (CDC).
To help people track the latest information about the spread of the disease, we're adding modules with statistics and a map showing COVID-19 prevalence in countries around the world. This new COVID-19 experience on Search will roll out in the coming days in English in the U.S., and we plan to add more information and expand to other languages and countries soon.
A website dedicated to help and resources
In addition to launching new features on Google Search that provide easy access to more authoritative information, we've worked with relevant agencies and authorities to roll out a website—available at google.com/covid19—focused on education, prevention and local resources. People can find state-based information, safety and prevention tips, search trends related to COVID-19, and further resources for individuals, educators and businesses. Launching today in the U.S., the site will be available in more languages and countries in the coming days and we'll update the website as more resources become available. Along with our other products and initiatives, we hope these resources will help people find answers to the questions they're asking and get the help they need.
Guidance around local health services
We're also looking for more ways we can help people follow authoritative public health guidance and locate appropriate health services through our products. Right now in the U.S., people seeking out urgent care, hospitals and other medical services in Search or Maps will see an alert reminding them of the CDC's recommendation that symptomatic individuals call ahead in order to avoid overwhelming health systems and increasing the risk of exposure.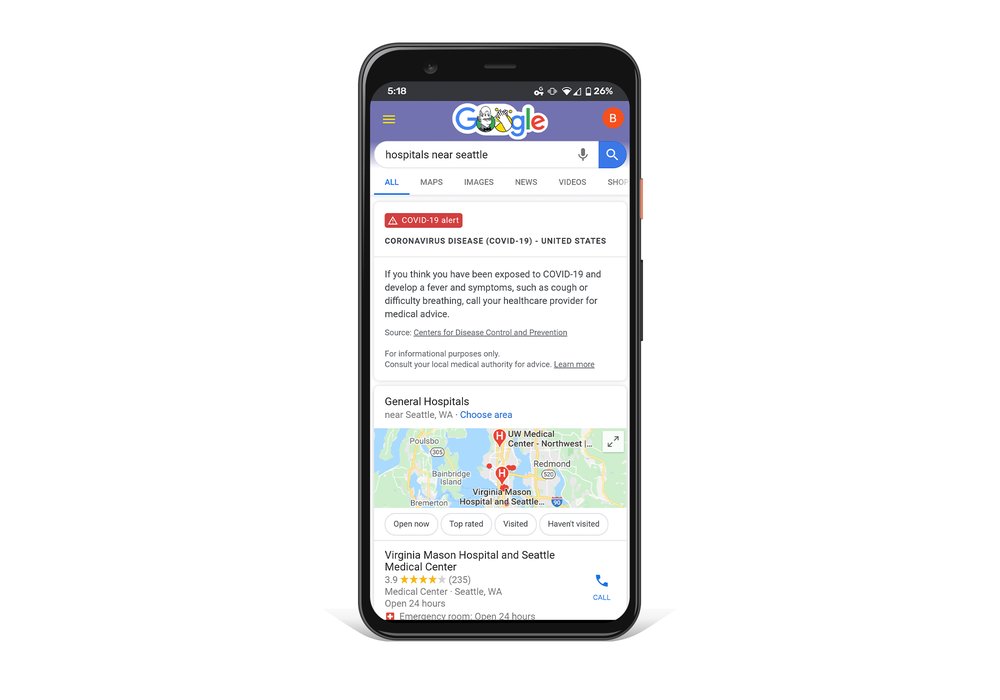 As coronavirus becomes a challenge in more communities and as authorities around the world develop new guidance and tools to address the pandemic, we'll continue to find more opportunities to connect people with key information to keep themselves, their families, and their communities safe.
Coronavirus: Italian actor forced to stay in quarantine with sister's dead body
Using the so-called Halal hand sanitizer can be detrimental to you and your family.
In a perilous time like this, please do not get swayed by myth, make good use of alcohol-based sanitizers to save yourself and humanity from devastation.
(The views expressed are personal)
Facts vs Myth
In Islam, only alcohol consumption is prohibited, not its use as medicine. So any hand sanitizer that provides protection against viruses and germs should be welcomed.
Prophet Mohammaed (PBUH) once said, "Cleanliness is half the faith (Emaan)." Hadith reference : Sahih Muslim.
Fundamentally, the alcohol-based hand sanitizer is a good deterrent against potent coronavirus, so it is not Haram or prohibited. Alcohol destroys the protein envelope that surrounds coronavirus, and destruction of protein envelope effectively kills the virus. But there must be at least 60% of alcohol content in hand sanitizers for them to be effective against the virus. Hence, alcohol-based hand sanitizers are a necessity, not luxury.
Also, these are industrial alcohol, not meant to be consumed as beverages, so its usage as medicine is totally permitted.
How soap kills the coronavirus