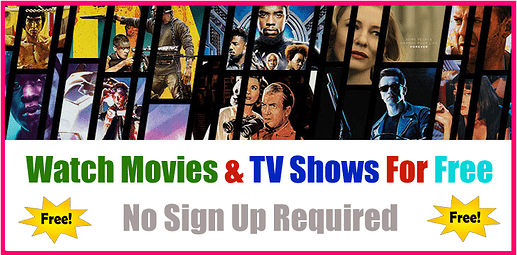 You can watch all videos without logging in or registering…
No constant buffering, and it's not spammed out with pop-up ads, no pop-up window, and no sign-in required to watch or download in good HD quality I suggest you use these sites either in Firefox or Brave as they don't compromise privacy as like Chrome, with duckduckgo as your search engine. But its totally up to you what you use chrome as Chrome is also ok to watch in.
Watch and Download Thousands of Movies and TV Series For Free
You must use an ad blocker as there are ads on fewer sites, and they get annoying I recommend Ublock origin!
(This is a giveaway base share, not promotional)
ENJOY MOVIES & TV SHOWS!
Appreciate the share & feedback!