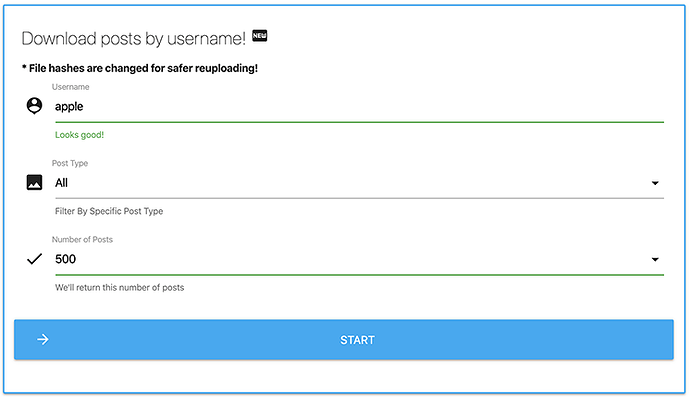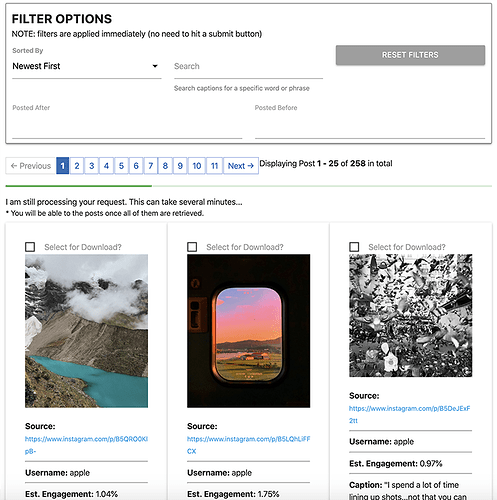 You're on Instagram and you see a picture you'd like to repost to one of your accounts. You put down your phone and head to your computer. Find the image, open it in a new tab, right-click and view the page source. Scroll scroll scroll until you find the image URL, copy and paste it into a new tab, then save. Send it to yourself. Think of a caption, hashtags, etc. Then post it. And that's for one picture.
What if you want to download a post that has multiple images or videos? What if you want to download multiple posts from the same username or hashtag?
Scraping Instagram is difficult on purpose. But it doesn't have to be.
Free Instagram Scraping Tool that can cut an insane amount of time from your post gathering process!
Features:-
Download any Instagram Post (posts with multiple images/videos supported as well)
Download all Instagram Posts by a certain Hashtag (images/videos exported to zip file or post data exported to excel)
Download all Instagram Posts by a certain Username (images/videos exported to zip file or post data exported to an excel)
Post data shown for each post (including: likes, number of comments, caption, etc.)
Track previously downloaded posts
Shareable collections
Mobile friendly
Disclaimer
This post is provided to help you and for personal use only. Sharing the content of your subscribed materials and the other purchased content is strictly prohibited under 1Hack Terms of Use. By using this provided material the website 1Hack.us is not responsible for any law infringement caused by the users of this material