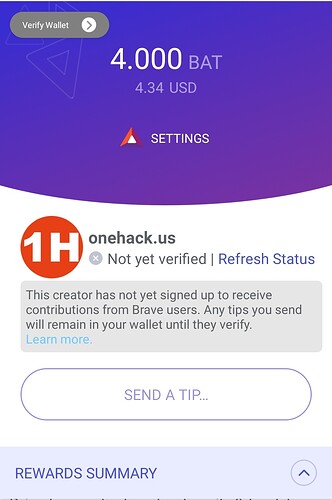 Greeting Onhackers,
I have a request to our Chief Sam.
Will you please verify Onehack for brave rewards?
We can send tips to Onehack. I think there are lots of people who use Brave browser here. Chief Sam can take this amount or he can arrange a giveaway every month. I have seen that lots of forums give away premium files(Freepik, Envato Elements, etc) for their users. I have almost $11 on brave(Phone and my PC). So I will be able to provide the cost of one month for Freepik.
Thank You!