How To Set Finger Print Unlock In Laptop With Control Android Mobile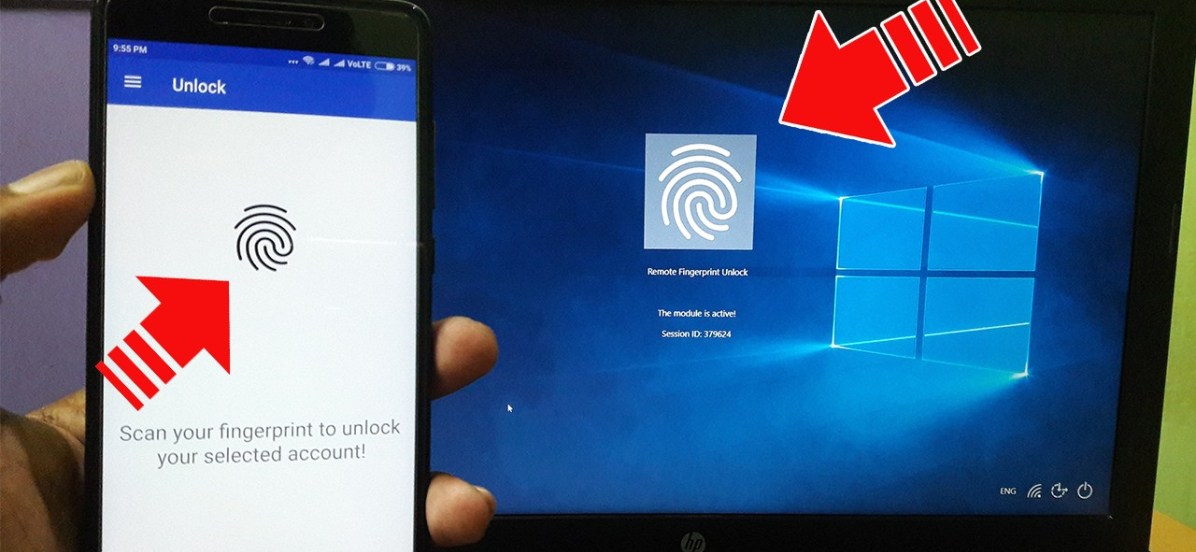 Today we are know"How to set finger print unlock in laptop with control android smartphone" This method is used only for windows 10 users.
NEEDED SOFTWARE
"Finger print unlock" Software for Computer.
"Remote finger print unlock" App for android.
ADVANTAGE OF THIS METHOD
Finger print unlock is used to unlock our computer by our android smartphone.
Very speed process.
our time will save.
Internet is not necessary for this method.
NOTE THIS POINT
This finger unlock method will support only for windows 10 and only for finger printed mobile.
HOW TO SET FINGER PRINT IN WINDOWS 10 COMPUTER
First download "finger print unlock" software for computer.
Run and install the finger print unlock software in your computer.
Go to lock screen in your computer.
Now you can see "Finger print unlock" option under the left side.
Now your computer will be in complete setup.
[NOTE]Your computer must be in lock screen until you setup finger print in android and create username and password in your computer
HOW TO SET FINGER PRINT SETUP IN ANDROID
Connect your android with computer by using hotpots and WiFi.

Install "Remote finger print" Application in your android mobile.

Open that App.

Click "Scan" Option.

Now your computer finger print lock screen will scan.

Then your computer name will display on that app.

Click and save that.

Then click "Accounts" Option.

Next click "Add account" Option.

Now you can see two bars.

Type your computer "user name" in "account name" bar.

Type your computer "Password" in "New password" bar.

Next Register your finger print in your mobile.

Then tap the user name and "select" the account.

Now your android will be in complete setup.
[NOTE]Must select your Account for this method.If you forget to select the account this app will not process
HOW TO DO
Click the "Unlock" Option in that app and put Your finger print on your mobile.
Then Automatically your locked computer will open.
Now you can unlock your computer by your Android Smartphone.
DOWNLOAD
For Computer 32BIT:Click Here 64BIT:Click Here For Android:Click Here