Hello 1Hackers and music lovers.
Have this software to download any song from Deezer.com.
Just log in as you will on Deezer and search.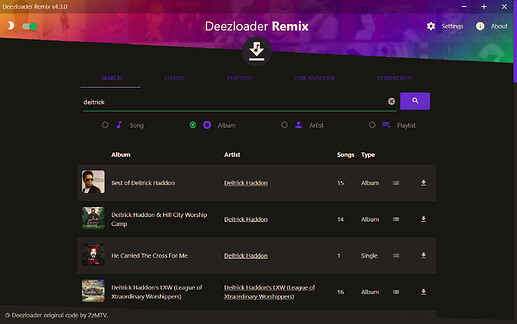 Get it here:
Windows x64
Other versions for x32 bits Windows, MacOs and Linux (32 and 64).
Feeling Lazy to upload



. But will post if requested.
Do enjoy. I will keep it up to date.