**Well for a quick note I would like you to know that "bee.com" or "Bee network" is a new blockchain-based cryptocurrency innovation. That provides a gamified experience for users to earn Bee, and one can easily mine Bees by using their mobile phones. There are three roles - Miner, Referrer, and Verifier. The Bee Network players/users will earn rewards in Bees. The more you refer the larger Bee/hour will be.
It is expected that in the mid of 2022 this coin will be listed on the exchange with a value of 1$ or above per coin. It's huge right! That's why they limited the numbers of users by 1 billion, and once the target completed they will stop the mining and will list the coin in exchange. However, The number of users will also affect the speed of Bee/hour. (See the pictures below)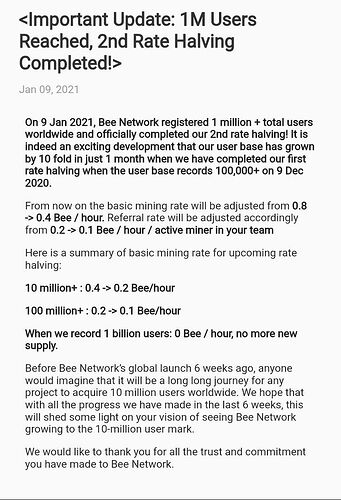 (we are at this level currently)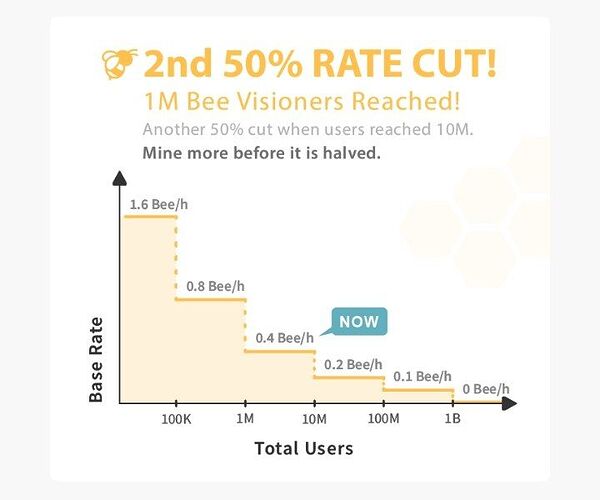 Lets set up the app -
i) Search Bee network one the App store or Play store and install it.
(The app logo should look like this)

ii) Choose login option (Facebook or Mobile number)

iii) Now enter your Name (name) and then any word/sentence for your Referral (username)

iv) Now Referral code, it's mandatory to add code (you'll get a bee after login)

Use this - scaredsoul

v) Now you just have to press that bee in the middle and you're good to go.
Hope you guys get the idea. It basically runs on your GPU and doesn't need any types of permissions/access. It's safe and free to use. The massive your team would be the more bees you will convert! It's precious, right!
Would love your appreciation! thanks!
Dvs_k