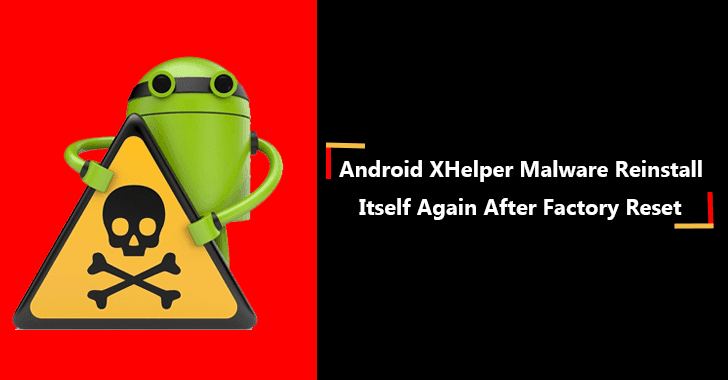 The Android XHelper malware was first identified in October 2019, it is known for its persistent capabilities.
Once it gets installed to the device, the malware remains active even after the user deletes it and restore the factory settings.
Android XHelper Malware
The malware distributed by threat actors as a popular cleaner and speed-up app for smartphones, but it doesn't have any cleaner or speed-up functions.
Once the cleaner or a speed-up app gets installed it simply disappears from the main screen or from the program menu.
The malware adds a number of files to the /system/bin folder and added calls to install-recovery.sh which makes Triada run at system startup.
The simplest method to remove is by completely reflashing the phone, using a smartphone infected with xHelper is extremely dangerous.
Continue reading…