It's a well-known fact that Windows 10 sends a lot of diagnostics data to Microsoft. Since the release of Windows 10, users who are concerned about their privacy, are worried about the data that Microsoft collects from Windows 10 devices.
A large number of users are worried and curious to know the data Windows 10 transmits to Microsoft and how the data is used.
According to Microsoft, it uses the collected data to focus decisions and provide a better platform possible. In short, the data is used to improve Windows 10. In the past, Microsoft has responded to privacy concerns by users and even shared what type of data it collects from Windows 10 devices.
Windows Diagnostics Data Viewer
To help Windows 10 users to view what data Microsoft collects from their Windows 10 devices, Microsoft has introduced a new app called Windows Diagnostics Data Viewer. The Windows Diagnostics Data Viewer is available in 1803 and later versions of Windows 10.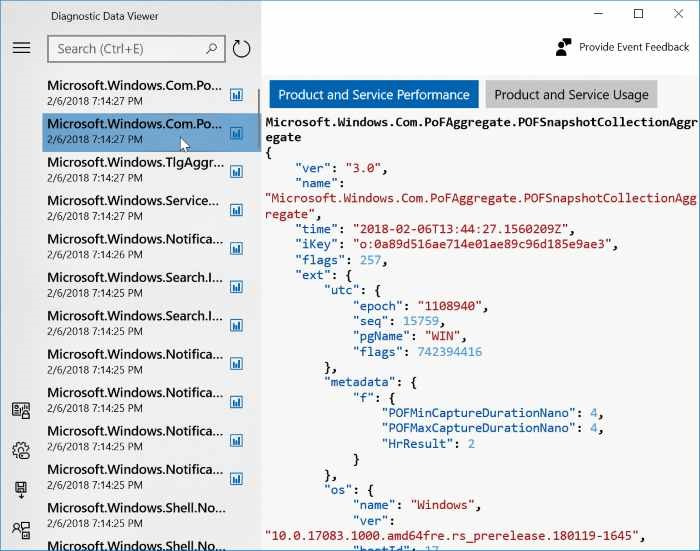 The new Diagnostics Data Viewer can be accessed by navigating to Settings app > Privacy > Diagnostics & feedback section.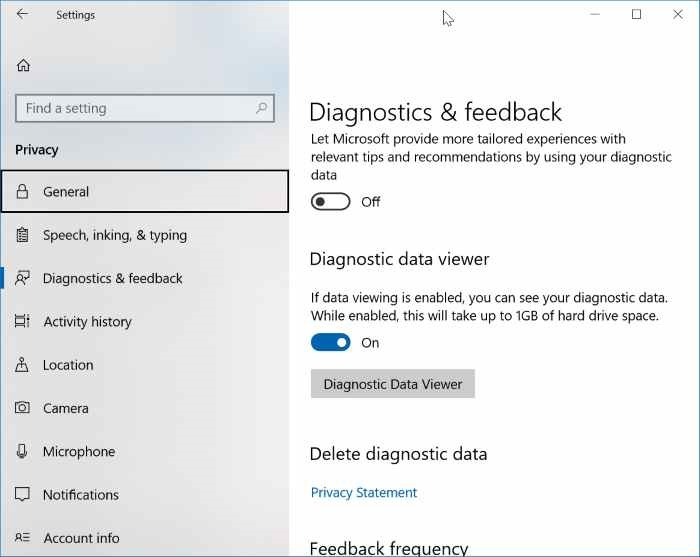 To install and launch the Diagnostics Data Viewer app, enable If data viewing is enabled, you can see your diagnostics data option, click the Diagnostics Data Viewer to open the app's page in the Store app, click the Get button to install the app (one-time exercise) and then launch the app.
As said earlier, the Diagnostics Data Viewer is designed to help users view the diagnostics data your Windows 10 device is sending to Microsoft.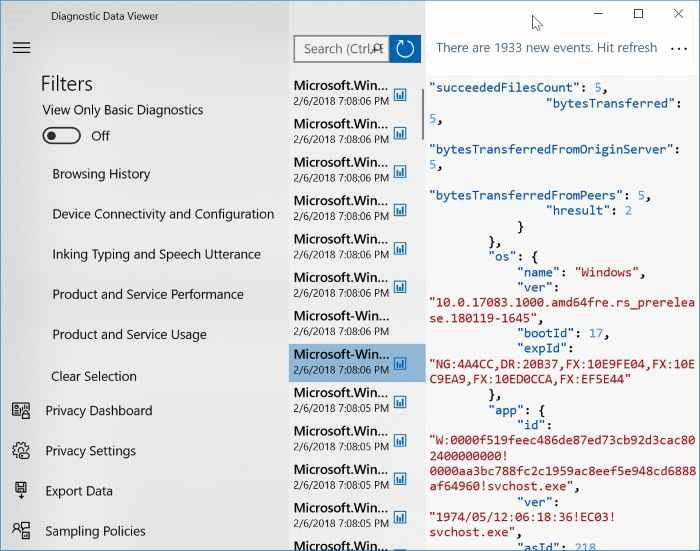 As you can see in pictures, you can view the diagnostics events in the left column. You can use the search box at the top of the app to search to view the diagnostics event that you are looking for. To view the diagnostic event categories, click the menu button.
Most PC users will not be able to make out anything from the Data Viewer app.
Microsoft recommends users to turn off data viewing as it can consume up to 1 GB of disk space on your PC. You can turn off data viewing by navigating to Settings > Privacy > Diagnostics & feedback and then turning off If data viewing is enabled, you can see your diagnostics data option.​