Starting with windows 10 fall creators update, you may have notices many changes to the many windows features along with some more things in the right click context menu. One of those changes is the share option that was added by Microsoft in right click context menu & it is not used by most of the windows users or either they don't like to use it. In this post i will show you a way by which you can get rid of that share option from the menu, so follow instructions given below.
Instructions:
Open up RUN window by pressing either "WINDOWS KEY + R" or right clicking start menu & clicking run.
Now, type in "regedit", then hit enter key from keyboard & wait for registry editor window. (grant uac permissions to it, if needed)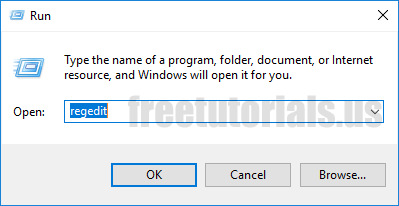 In Windows registry editor, in address bar, type "HKEY_CLASSES_ROOT*\shellex\ContextMenuHandlers\ModernSharing" & hit enter. (If adress bar isn't present, click on "View–>Address bar" to get it.)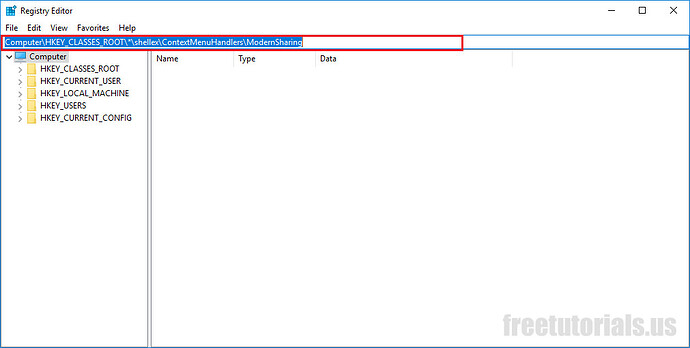 Double click on the "(Default)" string & add a minus to the starting of the number in it, then click "OK" button. (see image below for reference)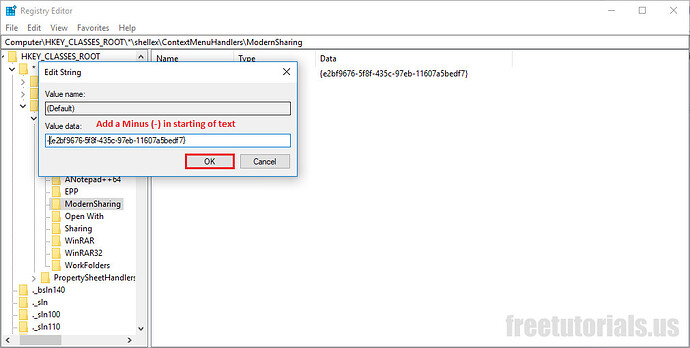 That's it, now "Share" option will be removed from right click context menu.
Final Notes: This is a nice way to get rid of the search option from right click context menu. The things is, even i haven't liked it, so had to find out a way to get rid of this option.
! Enjoy these Tutorials and stay tuned for more !