When your computer is locked out, a warning or a message on the login screen always comes in handy to warn the user who is going to use it or to show a message to the user who is going to interact with it. You can also use it to display funny or cool messages on the login screen. Its not a straight forward method but can be done using windows registry easily, so just follow the steps given below.
Instructions:
Open up run, by pressing "WINDOW KEY + R" from keyboard or right clicking on the start menu & clicking run.
Now, type in "Regedit" & hit enter from keyboard.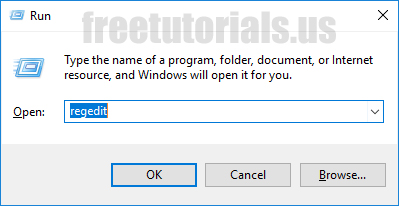 Once in Windows registry editor, in the address bar, type in this "Computer\HKEY_LOCAL_MACHINE\SOFTWARE\Microsoft\Windows\CurrentVersion\Policies\System" & hit enter from keyboard. (if you don't have address bar, you can toggle it from View–>Address Bar, otherwise you can navigate manually too)
Now You should see two registry keys, "legalnoticecaption" and "legalnoticetext", double click on "legalnoticecaption" & type in a title for your message, for example "warning"
Now double click on "legalnoticetext" & type in the body of your message or the message you want to show on screen, under title.
Once done, exit from registry editor.
That's all, Your custom message will be displayed on the screen once you restart your system once.
Final Notes: This is a cool way of presenting a notice to the user who's gonna use your pc. Although a restart may be required after this process to ensure that the changes took effect.