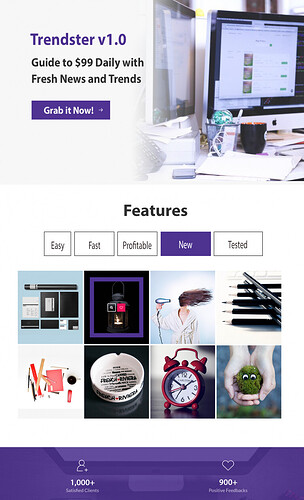 The word trend means to change. (at least one of the definitions means that) If you're going to be following trends to make money, you have to be prepared for any situation, story, or event because things change
every minute second. If you are not prepared, you'll be left behind, while everyone else makes off with the treasure. Sidenote: One of the easiest ways to make a lot of money by following trends is to be an affiliate publisher. You'll typically find Affiliate Networks that offer pay-per-lead campaigns, very beneficial for trend marketing, because these campaigns require less selling on your part, and are easy to implement quickly while you put together bigger offers.
Have several affiliate accounts with different networks.
Have multiple sources of news directly fed to you - Get RSS news feeds sent directly to you.
Make sure you have several advertising methods in place at all times - Get set up with multiple forms of advertising.
The Method
Find a hot story
Get keywords from your story
Research Story Buzz Sources & Popularity
Create Your Offer
Drive Traffic To Your Offer
Go To Base64 & Decode:
aHR0cHM6Ly9tZWdhLm56L2ZpbGUvMmJSQlhBclQjV0pKOWMxQ3Y4NWpocy02WnVmV2VIQzFISDd6c2N6VV95OTVXWXh3TFFsOA==
Happy learning!