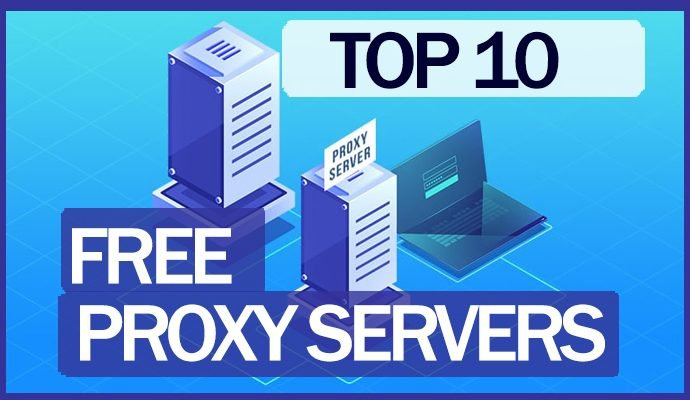 Sometimes we need a proxy to quickly and anonymously access some information online. Here we will tell you 10 of them that you can use for free.
First, let's understand what is a web proxy. Web proxies work at a tab level, which means that they provide you a space on their website to enter the URL you want to visit with your IP hidden. If you try accessing the same site but from another tab, your real IP Address will be revealed.
But let's be clear, Web Proxy Servers are not the same as VPNs. Even though they both hide your IP address, the requests sent in web proxy servers are not encrypted. VPN web requests are encrypted. VPNs are, however, slower than proxies. They also work at a system level while proxies only work at the browser level.
And what about Tor? How is it different from these proxies? A regular proxy sets up a server somewhere on the Internet and allows you to use it as per cyber awareness training experts international institute of cybersecurity. The users all enter and leave through the same server. Simple proxy providers create a point of failure: They can see your traffic as it passes through their server.
Tor passes your traffic through at least 3 different servers before sending it on to the destination. Because there's a separate layer of encryption for each of the three relays, somebody watching your Internet connection can't modify, or read, what you are sending into the Tor network. Your traffic is encrypted between the Tor client (you), and where it pops out somewhere else in the world.
In this list you will find a free web proxy server with Tor option.
1-ProxySite
Proxysite is one of the top free web proxies that really works.
The service has proxy servers in the United States and the European region but most of it proxies are in the United States. You can access it from anywhere around the globe.
2-HideMe
Hide Me is one of the most knowns proxy servers. It has over 20 million users worldwide, and it's safe to use.
Hide me proxy has proxies in 3 countries: the United States, Germany, and the Netherlands.
3- FilterBypass
This web proxy works and it is used by a good number of people on a daily basis.
One of their disadvantages is that they do not give you the option of choosing where you would want to browse from.
4-Hidester
Hidester is also in the league of Hide Me, which made it to our number two.
Hidester has a US server that is specially optimized for China, and they also have a server in Europe.
5- Croxy Proxy
Aside from allowing you to enter web URLs, CroxyProxy also allows you to enter search queries which is an extra that you can use in case you do not know the URL of the site you want to access.
6- Whoer
Whoer Proxy is a little different from the other web proxies. Unlike the others that we talked about and where you just to enter the URL of your desired site and start surfing, for this, you will need to download an extension.
7- Weboproxy
Weboproxy is also totally different from most of the web proxies because unlike the others that are powered by just proxies, Weboproxy brings Tor into the mix.
Meaning that on Weboproxy you can actually decide to disable Tor or not.
8-HideMyAss
HMA Proxy is owned by Hide My Ass, a well known VPN provider. But aside from their VPN Service, they can provide you with a web proxy service for free.
9- ProxFree
ProxFree is a very simple to use free web proxy, just like most of the others on this list.
They have servers in the United States, the United Kingdom, Canada, and Germany.
10- 4Everproxy
This one actually has a lot of options. With 4everproxy you can decide to allow cookies, remove JavaScript, encrypt the page, and even remove page title.
Their data centers are located in the United States and they have a few other locations in Europe.
So in conclusion, and for activities with not that many security concerns, you are free to use any of this 10 proxy servers available right now.
Enjoy!