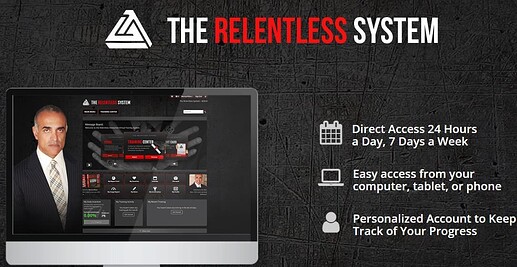 ANYONE CAN COMPETE.
IT TAKES SOMETHING EXTRA TO WIN.

What's in this program that we haven't seen before?
Dozens of new courses that are NOT in the book. Here are some of the new topics we're attacking:
• The BS That Holds You Back
• There is No Balance
• Getting Rid of the Guilt
• WTF Guy
• The Biggest Asshole You'll Ever Meet
• The Secrets of Cutthroat Competitors
• Finish the Fight
• The Mask
• Harnessing the Power of the Dark Side
• The Greatness of Standing Alone
• Your Greatest Battle
• And much more
Happy learning!