Many movie/torrent sites noticed the surge in searches for epidemic/virus movies. Here is a list of epidemic/virus movies mostly searched and mostly viewed while coronavirus lockdown.
You can watch them for entertainment or knowing such awareness.
Most of you don't know about these movies probably!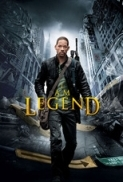 Robert Neville is a scientist who was unable to stop the spread of the terrible virus that was incurable and man-made. Immune, Neville is now the last human survivor in what is left of New York City and perhaps the world. For three years, Neville has faithfully sent out daily radio messages, desperate to find any other survivors who might be out there. But he is not alone.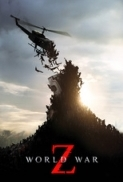 Life for former United Nations investigator Gerry Lane and his family seems content. Suddenly, the world is plagued by a mysterious infection turning whole human populations into rampaging mindless zombies. After barely escaping the chaos, Lane is persuaded to go on a mission to investigate this disease. What follows is a perilous trek around the world where Lane must brave horrific dangers and long odds to find answers before human civilization falls.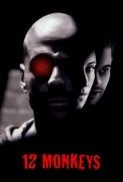 In the year 2035, convict James Cole (Bruce Willis) reluctantly volunteers to be sent back in time to discover the origin of a deadly virus that wiped out nearly all of the earth's population and forced the survivors into underground communities. But when Cole is mistakenly sent to 1990 instead of 1996, he's arrested and locked up in a mental hospital. There he meets psychiatrist Dr. Kathryn Railly (Madeleine Stowe), and patient Jeffrey Goines (Brad Pitt), the son of a famous virus expert, who may hold the key to the mysterious rogue group, the Army of the 12 Monkeys, thought to be responsible for unleashing the killer disease.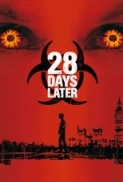 Twenty-eight days after a killer virus was accidentally unleashed from a British research facility, a small group of London survivors are caught in a desperate struggle to protect themselves from the infected. Carried by animals and humans, the virus turns those it infects into homicidal maniacs – and it's absolutely impossible to contain.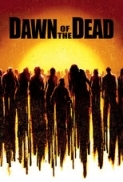 A group of surviving people take refuge in a shopping center after the world has been over taken over by aggressive, flesh-eating zombies. A remake of the 1978 zombie film of the same name.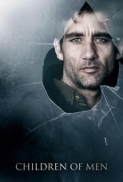 In 2027, in a chaotic world in which humans can no longer procreate, a former activist agrees to help transport a miraculously pregnant woman to a sanctuary at sea, where her child's birth may help scientists save the future of humankind.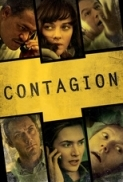 Contagion follows the rapid progress of a lethal airborne virus that kills within days. As the fast–moving epidemic grows, the worldwide medical community races to find a cure and control the panic that spreads faster than the virus itself. At the same time, ordinary people struggle to survive in a society coming apart. (It's 90%+ similar to Coronavirus 2020)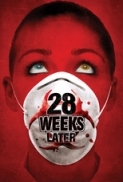 In this chilling sequel to 28 Days Later, the inhabitants of the British Isles appear to have lost their battle against the onslaught of disease, as the deadly rage virus has killed every citizen there. Six months later, a group of Americans dare to set foot on the isles, convinced the danger has come and gone. But it soon becomes all too clear that the scourge continues to live, waiting to pounce on its next victims.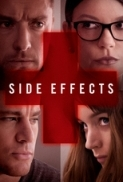 A woman turns to prescription medication as a way of handling her anxiety concerning her husband's upcoming release from prison.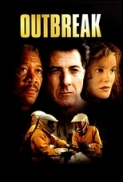 A deadly airborne virus finds its way into the USA and starts killing off people at an epidemic rate. Col Sam Daniels' job is to stop the virus spreading from a small town, which must be quarantined, and to prevent an over reaction by the White House.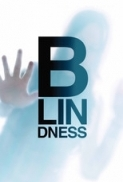 When a sudden plague of blindness devastates a city, a small group of the afflicted band together to triumphantly overcome the horrific conditions of their imposed quarantine.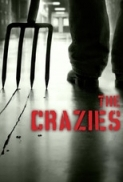 Imagine living in a small town where everything is safe and happy…until suddenly it isn't. Imagine your friends and neighbors going quickly and horrifically insane. In a terrifying tale of the "American Dream" gone horribly wrong, four friends find themselves trapped in their hometown in The Crazies, a reinvention of the George Romero classic.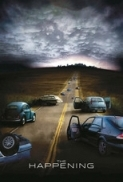 When a deadly airborne virus threatens to wipe out the northeastern United States, teacher Elliott Moore (Mark Wahlberg) and his wife (Zooey Deschanel) flee from contaminated cities into the countryside in a fight to discover the truth. Is it terrorism, the accidental release of some toxic military bio weapon – or something even more sinister? John Leguizamo and Betty Buckley co-star in this thriller from writer-director M. Night Shyamalan.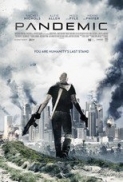 In the near future, a virus of epic proportions has overtaken the planet. There are more infected than uninfected, and humanity is losing its grip on survival. Its only hope is finding a cure and keeping the infected contained. Lauren is a doctor who, after the fall of New York, arrives in Los Angeles to lead the hunt for uncontaminated civilian survivors. But nothing can prepare her crack team for the blood-soaked mayhem they are about to witness as they head into the Californian mean streets where everything is considered a trap… From director John (THE SCRIBBLER) Suits, a boundary-crashing, game-changing science fiction thriller featuring non-stop action from a first person shooter perspective, putting the audience in the middle of every fight whilst feeling in control of every punch thrown and shot fired. Welcome to the new model of immersive action thriller for the hardcore video game generation.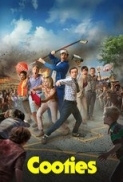 A mysterious virus hits an isolated elementary school, transforming the kids into a feral swarm of mass savages. An unlikely hero must lead a motley band of teachers in the fight of their lives.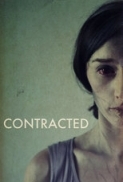 A young girl contracts what she thinks is a sexually-transmitted disease - but is actually something much worse.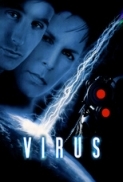 When the crew of an American tugboat boards an abandoned Russian research vessel, the alien life form aboard regards them as a virus which must be destroyed.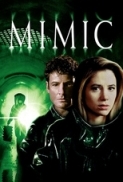 Three years ago entomologist Dr. Susan Tyler genetically created an insect to kill cockroaches carrying a virulent disease, now the insects are out to destroy their only predator, mankind!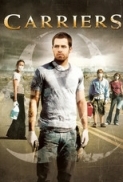 Four friends fleeing a viral pandemic soon learn they are more dangerous than any virus.A deadly virus has spread across the globe. Contagion is everywhere, no one is safe and no one can be trusted. Four young attractive people race through the back roads of the American West to the pounding beat of a vacation soundtrack. Their aim is to retreat to secluded utopian beach in the Gulf of Mexico, where they could peacefully wait out the pandemic and survive the apocalyptic disease. Their plans take a grim turn when their car breaks down on an isolated road starting a chain of events that will seal the fate of each of them in an inexorable and horrifying voyage of hell through a western landscape populated by only the hideous dead or the twisted living.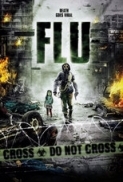 Infected through the respiratory system, there is a new kind of disease that kills in 36 hours once infected. The people of the city struggle to survive this. The worst epidemic ever seen is sweeping through Bundang, the suburb of Seoul. After smuggling illegal immigrants into the country, Byung-woo dies from an unknown virus. Soon after that, the same symptoms are plaguing scores of residents in Bundang.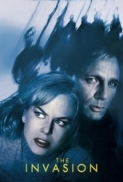 As a Washington psychiatrist unearths the origin of an alien epidemic, she also discovers her son might be the only way it can be stopped.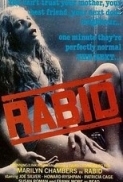 After undergoing radical surgery for injuries from a motorcycle accident, a young woman (former adult film star Marilyn Chambers) develops a strange phallic growth on her body and a thirst for human blood – the only nourishment that will now sustain her.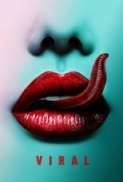 Following the outbreak of a virus that wipes out the majority of the human population, a young woman documents her family's new life in quarantine and tries to protect her infected sister.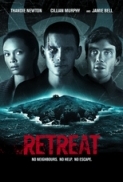 Kate and Martin escape from personal tragedy to an Island Retreat. Cut off from the outside world, their attempts to recover are shattered when a Man is washed ashore, with news of airborne killer disease that is sweeping through Europe.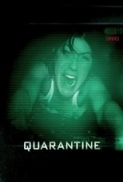 A television reporter and her cameraman are trapped inside a building quarantined by the CDC after the outbreak of a mysterious virus which turns humans into bloodthirsty killers.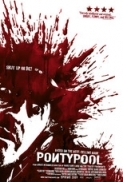 A radio host interprets the possible outbreak of a deadly virus which infects the small Ontario town he is stationed in.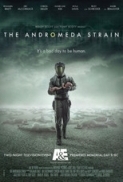 A U.S. satellite crash-lands near a small town in Utah, unleashing a deadly plague that kills virtually everyone except two survivors, who may provide clues to immunizing the population. As the military attempts to quarantine the area, a team of highly specialized scientists is assembled to find a cure and stop the spread of the alien pathogen, code-named Andromeda.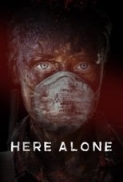 After a terrible virus ravages human civilization, Ann finds herself living alone in a forest, foraging for supplies, and accompanied only by a radio that broadcasts a single transmission in French. Few animals even remain; the only survivors seem to be the roving hordes of infected creatures with a taste for human flesh. One fateful day, Ann crosses paths with two more survivors, Chris and Olivia. But after surviving on her own for so long, she struggles to relate to them and and their desire to settle down and start a new community.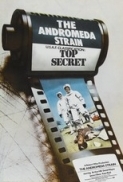 A mysterious government project scrambles a team of scientists to investigate the cause of a spaceborne disease that kills nearly everyone in a small desert town. They find an extraterrestrial form of life that causes rapid, fatal clotting of the blood, and make some disturbing discoveries about the project as well.
A group of five college graduates rent a cabin in the woods and begin to fall victim to a horrifying flesh-eating virus, which attracts the unwanted attention of the homicidal locals.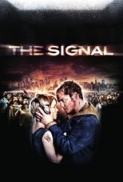 A horror film told in three parts, from three perspectives, in which a mysterious transmission that turns people into killers invades every cell phone, radio, and television.
The Lunar Base Ark explores ore and unexpectedly is hit by a meteor shower and has severe damages. Colonel Gerard Brauchman sends the crewwoman Ava Cameron to repair a wing that is full of CO2. Dr. Lance Krauss warns that the gas may cause paranoia and hallucinations. Ava brings a sample of the meteor for analysis and Dr. Krauss finds that there are spores attached to the meteor. Ava accidentally cuts her finger in a sample but she hides the cut from the doctor. Soon Ava gets pregnant and delivers an alien offspring. However, neither Col. Brauchman nor Dr. Kraus believes in her words and they believe that Ava is delusional. He offspring bites the crewman Bruce Johns and the crew discovers that Bruce has been cloned by the alien. Soon they find how dangerous the clone is.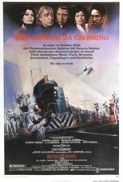 The Cassandra Crossing is an all-star disaster spectacular telling of the terrifying odyssey of 1000 doomed passengers trapped aboard a plague-infested train. A terrorist infected with a deadly virus boards the Stockholm to Geneva Express and exposes all aboard to the disease. Colonel Mackenzie (Burt Lancaster) is called in to handle the situation and finds Dr. Chamberlain (Richard Harris) who is on board the train. Mackenzie decides to re-route the train to the Cassandra Crossing where it will plunge into oblivion. But passengers miraculously begin to recover and Chamberlain must race against time to disconnect the cars.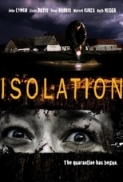 On a remote Irish farm, five people become unwilling participants in an experiment that goes nightmarishly wrong.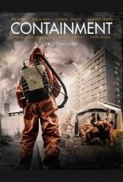 Neighbors in a block wake one morning to find they have been sealed inside their apartments. Can they work together to find out why? Or will they destroy each other in their fight to escape?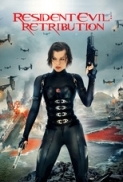 The Umbrella Corporation's deadly T-virus continues to ravage the Earth, transforming the global population into legions of the flesh eating Undead. The human race's last and only hope, Alice, awakens in the heart of Umbrella's most clandestine operations facility and unveils more of her mysterious past as she delves further into the complex. Without a safe haven, Alice continues to hunt those responsible for the outbreak; a chase that takes her from Tokyo to New York, Washington, D.C. and Moscow, culminating in a mind-blowing revelation that will force her to rethink everything that she once thought to be true. Aided by new found allies and familiar friends, Alice must fight to survive long enough to escape a hostile world on the brink of oblivion. The countdown has begun.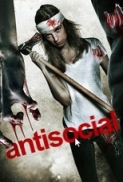 Five university friends gather at a house party to ring in the New Year. Unbeknownst to them, an epidemic has erupted outside, causing outbreaks around the world. With nowhere else to turn, they barricade themselves indoors with only their phones, laptops, and other tech devices. They use their devices to research the possible cause of this outbreak. Information and video footage over flow their computers as they descend further into the cause and the ensuing chaos. As the virus spreads, the mood in the house changes from fear to paranoia. Who is safe? Who can they trust? Reality becomes blurred as they slowly discover the source of the virus causing the sickness…and there is no going back.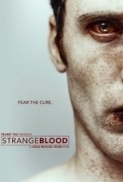 When a brilliant but obsessive scientist goes to extremes to develop a universal cure for all disease, he finds himself infected with a bizarre parasite that begins to transform him into a bloodthirsty madman. Time running out, he must find a way to stop the monster that is growing within and prevent the rest of the world from being "cured."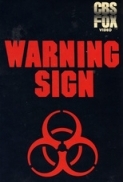 A accident occurs in a ultra secret government biological weapons laboratory spreading a sinister bacteria.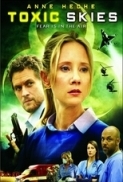 A doctor must find a cure for a viral epidemic that is spreading through vapors from jets.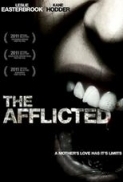 A story of incomprehensible abuse delivered by an explosively violent mother of four. Journey through the mind of a child that experiences a living hell, defined and defended by the twisted religious beliefs of her mother.
Stay Home + Stay Safe + Wash Hands