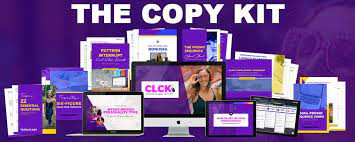 Build a 7-figure relationship with your email subscribers
NO MATTER WHAT THE SIZE OF YOUR LIST
Here's a fancy trick to make more money:
49% of consumers want to receive weekly promo emails from their favorite brands
Make your next launch your biggest launch yet.
Grab my totally steal-able launch copy + training in The Course Launch Copy Kit
Happy learning!
DISCLAIMER: No Copyright Infringement Intended, All Rights Reserved to the Actual Owner.
This content has been shared under Educational And Non-Profit Purposes Only.