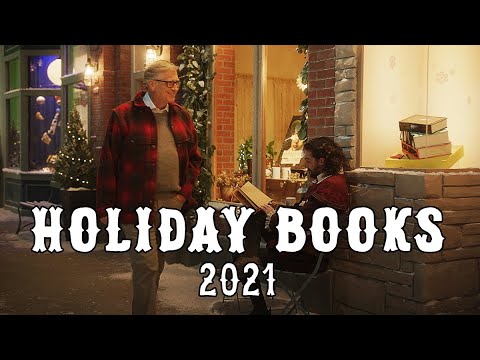 Last night we asked what books you'd enjoyed reading this year.
Here's how Bill Gates had answered the same question on his personal blog Gates Notes:
When I was a kid, I was obsessed with science fiction. Paul Allen and I would spend countless hours discussing Isaac Asimov's original Foundation trilogy. I read every book by Edgar Rice Burroughs and Robert Heinlein. (The Moon Is a Harsh Mistress was a particular favorite.) There was something so thrilling to me about these stories that pushed the limits of what was possible.
As I got older, I started reading a lot more non-fiction. I was still interested in books that explored the implications of innovation, but it felt more important to learn something about our real world along the way. Lately, though, I've found myself drawn back to the kinds of books I would've loved as a kid.
My holiday reading list this year includes two terrific science fiction stories. One takes place nearly 12 light-years away from our sun, and the other is set right here in the United States — but both made me think about how people can use technology to respond to challenges. I've also included a pair of non-fiction books about cutting-edge science and a novel that made me look at one of history's most famous figures in a new light.
I read a lot of great books this year — including John Doerr's latest about climate change — but these were some of my favorites…
Gates' picks include a dystopian science fiction novel by nobel Prize-winning author Kazuo Ishiguro (Klara and the Sun ) and Project Hail Mary . ("It requires a leap of faith, but it's got a lot of science in it…") The nonfiction titles included Walter Isaacson's book about CRISPR, The Code Breaker and Jeff Hawkins' A Thousand Brains .
Gates reveals his recommendations in a fanciful video where Christmas-y window displays include icons from his recommended books — including William Shakespeare.