Keyword Research Tool: If you are a blogger or youtube then you must need a keyword to rank your blog or youtube videos. on the internet, there are lots of keywords research tools are available but most of them are paid. as a beginner, we don't have enough money to buy their plans for keyword research so today I will provide some best keyword research tool that can help you to find better keywords for free. and you can write your blog in these keywords.
Google keyword planner is one of the best free keyword research tools available on the internet even I also use this tool personally. to use this first of all make your google adword account just sign up with your Google account.
Now on the dashboard, you will see an option tool just click on this and click on the keyword planner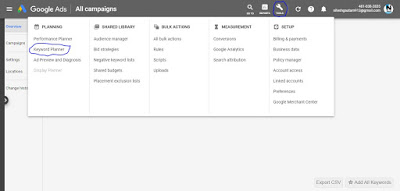 Enter your main topic on which you want to write articles for eg: I want to write articles on the android phone so I will search "android"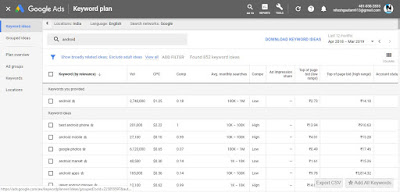 You can see all the details about your keyword and you can choose the keyword. it will also suggest you relevant keyword.
Second, we have keyword everywhere this is also a very good free keyword research tool you can install the extension on chrome and firefox just open this website and install the extension. now whatever you search will search on google it will show the related keywords, CPC, volume everything you can choose your keyword easily.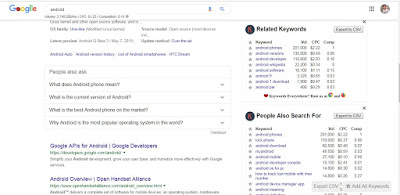 ubersuggest is also the best option to find keywords. the owner of this tool is Neil Patel who is a very successful blogger. it gives the best alphabetically keywords. you can also scan the keyword in a particular website just copy the website link and paste it into the search bar.
ENJOY & HAPPY LEARNING!