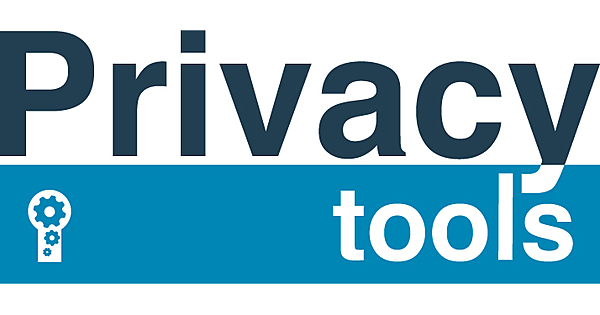 If 2021 taught us anything, it's that even the biggest companies can fall victim to data breaches or other privacy and security vulnerabilities. Unfortunately, when it's your data being stolen or lost, you're the victim, not the company.
We've put together this list of tools you can use in the new year to help keep your private data safe on the internet in 2022. (Source: choosetoencrypt)
Contents:
Private Search Engines
Virtual Private Networks (VPN)
Private Web Browser
Encrypted File Storage
Security Hardware
Encrypted DNS
Secure Messaging
Encrypted Email
Password Managers
Antivirus Software
Ad Blockers
Tracker Blockers
Other Privacy Tools
Use a Private Search Engine
Private search engines let you search for anything you want, without having to worry that your search engine will use your data against you. These search engines don't target you with ads, based on your search history.
**Startpage: StartPage**uses results from Google, which is a good thing if you prefer Google's result without tracking. Ixquick, which is an independent search engine that uses its own results, developed StartPage to include results from Google. Its features include a proxy service, URL generator, and HTTPS support. The URL generator is a unique feature that eliminates the need for cookies. It remembers your settings in a privacy friendly way.
DuckDuckGo: DuckDuckGo is probably the most well-known alternative search engine. Its CEO, Gabriel Weinberg, said, "if the FBI comes to us, we have nothing to tie back to you." Searches are sourced mostly from Yahoo. One cool feature of DuckDuckGo is what it calls "bangs". Users can directly search other sites, like Amazon, Wikipedia, Yelp or Youtube, by starting their query with an exclamation mark!
**Qwant: Qwant **is a private search engine based in Europe that "never tries to guess who you are or what you are doing." According to its About page, Qwant never records your searches and never uses your personal data for advertising or other purposes. Qwant has a feature similar to DuckDuckGo's !bangs which it calls Qwick search shortcuts.
HideMySearches: HideMySearches is a new privacy-focused search engine. It allows you to search for whatever you want, without having to clear your browsing history. According to its FAQ page, HMS gives you perfect forward secrecy using client-side encryption.
Use a VPN
ExpressVPN: ExpressVPN is a virtual private network service offered by the British Virgin Islands-based company Express VPN International Ltd. The software is marketed as a privacy and security tool that encrypts users' web traffic and masks their IP addresses. In 2018, TechRadar named the services its Editors' Choice.
NordVPN: NordVPN is a personal virtual private network (VPN) service provider. It has desktop applications for Windows, macOS, and Linux, mobile apps for Android and iOS, as well as an application for Android TV. Manual setup is available for wireless routers, NAS devices and other platforms. In 2017, PC Magazine rated NordVPN as the year's best VPN service.
Perfect-Privacy: Perfect Privacy is a good example of a reliable and reputable VPN. It has servers in 23 countries and only uses dedicated servers rather than virtual servers. If Perfect Privacy discovers a bottleneck slowing down its network, it will just spin up a new VPN to direct traffic through.
Private Internet Access: Private Internet Access is a VPN option that offers multi-layered security and privacy protection with VPN tunneling. Like many other VPNs PIA works at the TCP/IP level which means all your internet connections are secured, not just your web browser.
Hotspot Shield: Hotspot Shield is operated by AnchorFree, Inc. It protects user privacy by encrypting their network connections.
TunnelBear: TunnelBear is a public VPN service based in Toronto, Canada. The company was founded by Daniel Kaldor and Ryan Dochuk in 2011. In March 2018, TunnelBear was acquired by McAfee. TunnelBear is available as freeware, but as with other services online we've found that paid versions are often more secure and offer better privacy.
VuzeVPN: VuzeVPN is a paid VPN service for browsing anonymously and for streaming certain location-restricted content. If you're looking for a VPN that is more affordable, VuzeVPN is a good option.
Use A Privacy-Focused Web Browser
If you have privacy concerns with Google as a search engine but still use Chrome as your browser, Google can still gather information about all of your browsing habits. Your browser is your gateway to the internet so it's important to choose a safe and secure option.
Tor Browser: Tor stands for The Onion Router. It works to anonymize your web activity by directing your connection through multiple locations.
Mozilla Firefox: Firefox is a good alternative to Google Chrome. Firefox is easy to install and works like most other web browsers you may have used.
Brave: Brave is an opensource browser that offers similar functionality and ease-of-use to Chrome or Firefox. It is a high-speed browser with built-in ad tracking and privacy controls.
Use Private File Storage
Using Google Drive and Dropbox may feel like the most convenient choices for cloud file storage, however, if you are storing files that contain sensitive information that you want to keep secure there are other options that use encryption to keep your files and their contents private.
Cryptomator: Cryptomator is a free, client-side encryption software for your cloud files. It's totally open source and relies only on donations for its revenue. When installed on your device, Cryptomator uses transparent encryption which means you won't notice a difference when working with your encrypted files. Cryptomator lets you create vaults anywhere, even within your existing Dropbox or Google Drive.
Tresorit: Tresorit is a file encryption tool for syncing and sharing files across multiple devices. It features zero-knowledge encryption which means that Tresorit knows nothing about the contents of your encrypted files. Even though Tresorit uses top-notch security features, it doesn't come at the cost of user-experience. The interface is extremely simple and easy to use and makes security barely noticeable.
Use Privacy & Security Hardware
Use an Encrypted DNS
DNS, or Domain Name System is one of the main building blocks of the internet. Cloudflare calls it "the phonebook of the internet." DNS is the protocol used to translate the domain name of a website (e.g. OneHack.Us or google.com) into it's IP address format so that your browser can load the resources from that website.
Because DNS is essentially the last link between you and the websites you visit, it can create security vulnerabilities if someone is able to hack into the system. Secure and encrypted domain name systems have additional security and performance features that keep websites up and running with less security threats.
Cloudflare: Cloudflare runs one of the largest authoritative DNS networks in the world. Cloudflare represents 39% of the Global Authoritative DNS market. While other DNS providers leave your website or other web resources vulnerable to DDoS attacks, Cloudflare provides protection. Cloudflare offers free and paid plans depending on your personal needs.
Use a Secure Messaging App
Your communications could contain sensitive information, even without you noticing. These apps use encryption to keep your conversations and files you send private and secure.
Signal: Signal uses end-to-end encryption and is "painstakingly engineered" to keep your communication private. Signal is an Open Source project, and is supported by grants and donations, meaning it can put users first, by putting people over profits. It emphasizes delivering a "fast, simple, and secure messaging experience".
Wire: Wire is another private alternative to instant messaging apps. It allows users to communicate securely with clients and partners — even if they don't have a Wire account. Create an encrypted guest room in seconds; just send an invitation link and partners can join with a click.
**Telegram: Telegram **offers a private, cloud-based messaging platform for desktop and mobile users. It has grown to over 100 million monthly active users. Telegram uses end-to-end encryption, and is considered one of the most secure messaging platforms. You can send self-destructing messages that will disappear from both your and the recipient's device after a set amount of time.
Use Encrypted Email Services
ProtonMail: ProtonMail is an encrypted email service that was founded in 2014. It uses end-to-end encryption so emails remain in encrypted form from the user's computer to ProtonMail's servers. In January of 2017, ProtonMail had over 2 million users. ProtonMail is based in Switzerland, which has notoriously strong privacy laws, including the Swiss Federal Data Protection Act.
Hushmail: Hushmail offers encrypted, private email tailored to enterprise use for healthcare and legal professionals. It began providing secure webmail solutions in 1999, so it's an established player in the field. Users can choose to send emails in encrypted or unencrypted form. For emails sent to other Hushmail users, they will be encrypted by default. Non-users can view emails on a secure webpage.
Use Strong Passwords and a Password Manager
Use a Reliable Antivirus Software
Use an Ad Blocker
Ad revenue is one of the main drivers behind the successful publications on the internet, however when websites put ad revenue ahead of user experience, it can be difficult to read the content on a website.
Ad Guardian Ad Blocker: Ad Guardian improves your internet experience by blocking annoying ads. Ad Guardian works like other ad blockers, but with added privacy features. Ad Guardian also helps protect you from tracking scripts that may be hidden in the ads on the sites you visit. With Ad Guardian, your web browsing will be much faster and more user-friendly. If the ads never load, the pages you visit will load noticeably faster.
uBlock Origin: uBlock Origin is one of the most widely used ad blockers on the web. It's known for its efficiency and minimal resource use. It is free and open-source and blocks more than just ads. uBlock Origin makes your web browsing much faster and more user-friendly.
Use Tracker Blockers
Disconnect: Disconnect crawls the web to find the companies that track people, then it blocks those companies' tracking requests in your browser. It offers a simple user interface and once added to your browser is easy to use.
NoScript Security Suite: NoScript Security Suite's Firefox extension provides extra privacy protection for Firefox. This open source add-on allows JavaScript, Java, Flash and other plugins to be executed only by trusted web sites of your choice (e.g. your online bank), while blocking unnecessary or privacy intrusive scripts.
Privacy Badger: Privacy Badger is a browser add-on that stops advertisers and other third-party trackers from secretly tracking where you go and what pages you look at on the web. If an advertiser seems to be tracking you across multiple websites without your permission, Privacy Badger automatically blocks that advertiser from loading any more content in your browser.
Other Privacy Tools
Dock: Dock is a tool that wants to give you back the power to control your information on the internet. With a single login, Dock can manage permissions you grant to other apps and service on the internet. It uses blockchain technology to decentralize the storage of your information.
Firefox Multi-Account Containers: Firefox's Multi-Account Containers let you isolate specific parts of your internet browsing so that your Facebook or other logins don't impact your other internet use.
HTTPS Everywhere: HTTPS Everywhere automatically forces websites to load their secure versions if they support HTTPS. HTTPS Everywhere is a Firefox, Chrome, and Opera extension that encrypts your communications with many major websites, making your browsing more secure. HTTPS Everywhere is produced as a collaboration between The Tor Project and the Electronic Frontier Foundation.
Let's Encrypt: Let's Encrypt is a nonprofit, founded in 2014 by the Internet Security Research Group, that issues free SSL/TLS certificates to the masses. It's a free tool that has gained major support from companies like Mozilla, Electronic Frontier Foundation (EFF), Google and Facebook.
Standard Notes: Standard Notes is an alternative to other note keeping apps, but in an open-source, completely encrypted format. With Standard Notes, the company claims that only you can access and read your notes. It lists many functions beyond just note-taking that people use Standard Notes for: personal notes , tasks & to-dos , password storage , etc. Standard Notes has undergone and passed an independent security audit.
Terms of Service; Didn't Read (ToS;DR): Privacy policies are long and difficult to read. ToS;DR makes it simple to understand how a website or company collects and uses your information.
ENJOY & HAPPY LEARNING!

Feedback and appreciate the share, Don't be cheap at least!