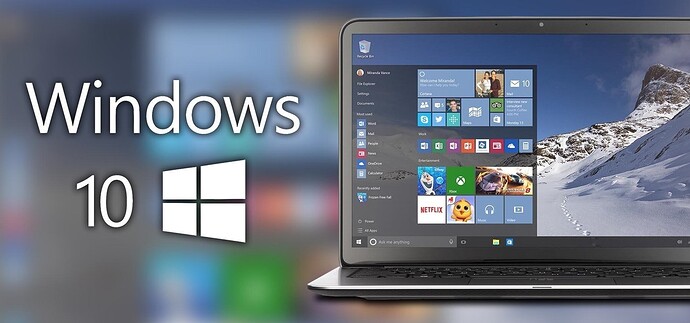 As Windows 10 was a free upgrade, I, like most of the Windows users, impetuously upgraded to it. To my surprise, Windows 10 ships with many new features and it is still being rapidly updated with new improvements coming every other day.
So to keep up with all the new information, I went on a quest to find the best ebooks on Windows 10 that may help me in getting started with this new version of Windows and how to use it optimally. What I juiced out of my search is the following collection of 10 of the best ebooks, both free and paid, that helped me (and I hope it will help you too) to master Windows 10.
Exploring Windows 10 is a free ebook offered by Microsoft itself to help users get started with Windows 10. It is basically an introduction to most of the new features in Windows 10 and how they can be useful to you. This includes information on the new virtual assistant Cortana, the Start menu, Microsoft Edge, virtual desktops and other notable features of Windows 10. It also contains some tips on efficiently using the UI and working with the apps.
The ebook is professionally written with proper screenshots and graphics, to make it easier for you to understand each concept. Although, it's perfect for users who have just moved to Windows 10. However, one drawback is that it's not updated for latest features of Windows 10, which makes it not the best option for people looking to go deeper in Windows 10's ecosystem.
What you'll learn?
Basics of Windows 10 and information on the new features introduced in Windows 10 that weren't available in Windows 8 or 7.
Price: Free
Though, not the most updated ebook to guide you with Windows 10, still it'll definitely give you loads of information on the subject. This 690 pages ebook lists everything you need to know about what's new in Windows 10 and how to get the best out of it. From thedetailed explanation of new features to hidden shortcuts and hacks, everything is there to chew on.
With proper visuals and a touch of humor, you'll surely enjoy reading it. The content is easy to skim through and it's carefully written for beginners and experts alike, and both PC as well as tablet users. If you want a comprehensive ebook to get you started, then this is the one.
What you'll learn?
Detailed explanation of everything new in Windows 10 and hidden features/tricks.
Windows 10 For Dummies is inclined on the technical side of Windows 10, which makes it best for people who already know basics of Windows 10 and want to learn more. The ebook answers many of common Windows 10 questions and problems with simple and detailed instructions.
It has been updated for Windows 10 Anniversary update. Furthermore, it answers many Windows 10 errors and helps you with step-by-step instructions on how to use most of its features, including fiddling with apps, managing photos and getting social.
What you'll learn?
Technical details of Windows features and updates, and answer to common Windows 10 problems.
Lenovo created this simple guide to Windows 10 to help you get through some core steps. The ebook is catered for new users, but it focuses more on setting things up instead on the new features of Windows 10. From starting Windows 10 for the first time to using its main features, everything is explained step-by-step.
You can find information on creating and using Microsoft account in Windows 10, uses of OneDrive, messing with Start menu and Action Center, using Windows store and restoring Windows 10 when needed.
What you'll learn?
How to setup Windows 10 and information about its core features.
Price: Free
Written by popular ZDNet author Ed Bott Windows 10 for IT Professionals is an ebook by Microsoft that focuses on IT professionals looking to use Windows 10 in an enterprise environment.
Some of the important things you can learn include, security, and privacy of Windows 10 and how to make it stronger, using Microsoft deployment toolkit, Microsoft Edge, networking, virtual desktops, troubleshooting problems, integrating Azure, group policy, new Windows Store and much more. If you're an IT professional, this ebook is all you'll need to setup Windows 10 and troubleshoot its problems in an enterprise.
What you'll learn?
Setting up Windows 10 in enterprise environment and taking advantage of its enterprise-focused features.
Price: Free
As the name suggests, this ebook is about learning Windows 10 through colorful screenshots that make it easy for the layman to learn Windows 10. Similar to other ebooks, it is also focused on helping you learn basics and new features of Windows 10 while tinkering with hidden stuff.
As it is updated for Windows 10 Anniversary update, many of the new features are explained in it with images, screenshots and few bullet points, all of which makes it easy to skim through the content and get straight to solving your problem.
What you'll learn?
How to use Windows 10 and its features with visual explanation of each step.
Windows 10 IT Pro Essentials Support Secrets is one more ebook offered by Microsoft for IT professionals guiding them about Windows 10. However, this one takes a bit different approach and focuses on providing information to help solve problems and assist others. So whether you are an IT pro, a tech writer or that guy in the family who everyone turns to for tech questions, this ebook will help you.
The ebook contains complete information about customizing Windows 10, its basics, keeping it secure, using cloud services, syncing with mobile devices, troubleshooting common problems and more.
What you'll learn?
Self-learning as well as assisting others in troubleshooting Windows 10 problems and customizing it the right way.
Price: Free
It's a simply-written ebook to help you get started with Windows 10 and personalize it to your needs. The content comprises of information about the new features, how to use them, customization of Windows 10 desktop and Start Menu, taking advantage of Universal Apps and solving common Windows 10 nuances.
The ebook also has a strong emphasis on keeping your system secure and maintaining it for best performance. You will find many tips to take full advantage of Windows security features and keep it tidy.
What you'll learn?
Everything about Windows 10 along with tips on security and maintenance of Windows 10
Windows 10 For Seniors For Dummies ebook is for helping senior citizens learn Windows 10. Most of the content is focused on managing your life with Windows 10 and staying connected with family and friends. You will learn how to create a family network, customize desktop, chat with people or setup and use the webcam and many other things that seniors are usually interested in.
The ebook is written with large text to make it easier for seniors to read and uses simple language to help them understand things easily. It also offers instruction on protecting your data and securing your system from online threats. I should also mention that at the time of writing, this ebook is Amazon's "Best Seller" in Windows 10 Guides.
What you'll learn?
How seniors can setup Windows 10 for their needs and connect with family and friends.
Windows 10 in Depth is very similar to other ebooks in this list that tell you how to setup Windows 10 and maintain it the right way. However, one cool thing about this book is that it gets updated with new content every time something new is released by Microsoft for Windows 10, and the purchasers get free updates of the book.
Although it was released back in 2015, but it has now been updated with details on Windows 10 Anniversary update and other new features.
It lists everything that's new in Windows 10, how to optimize Windows 10, use the new features, tighten up security and answer to common Windows 10 problems. The explanation of new features and how to optimally use them is updated frequently. True to its name, Windows 10 in Depth is 1062 pages long with extensive information on the subject.
What you'll learn?
Basics of Windows 10 and its features and details on new features that are updated to it.
Bonus
Above are the 10 of the best ebooks for Windows 10, but you can also check out any of the below-mentioned ebooks on the similar subject if you are looking for more information:
Final Thoughts
I will recommend you to check out Exploring Windows 10 if you are just starting with Windows 10. Although Windows 10: The Missing Manual is also a great buy if you want to learn everything about Windows 10. If you want a companion ebook that always offers up to date information, then give Windows 10 in Depth a try.
Source: Internet collection
Happy learning!