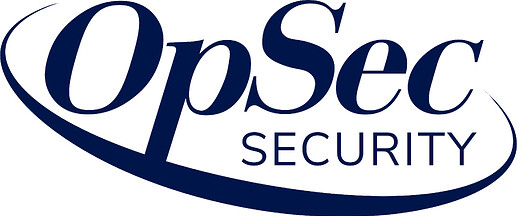 Removal of Personal Information Online
Step 1
Start by searching for your information in Google, Bing, DuckDuckGo, Brave, and Yahoo search engines:
Full Name
Email Addresses
Usernames
Phone Numbers
Address
Save every link that you can find linked to you and compile them somewhere, we'll be attempting to remove each of these with the end goal being
that when someone searches for you they come up with nothing. This is a very long and time consuming process but well worth the effort once completed.
Essentially soft dox yourself and find everything you can.
Step 2
For those who don't have the time many sites offer to remove your data for a monthly/yearly fee.
These sites do in fact work however they typically charge quite a bit for something you can simply do yourself.
Sites that will remove your data for a fee:
Expand

https://brandyourself.com/ 119.99/year
https://joindeleteme.com/ 10.75/mo
https://easyoptouts.com/ 19.99/year
https://www.idx.us/idx-privacy 12.95/mo
https://www.thekanary.com/ 9.99/mo
https://onerep.com/ 8.33/mo
https://www.optery.com/ 9.99/mo
https://www.privacypros.com/ 999.99 (Removed from 163 sites)
https://removaly.com/ 9.95/mo
https://www.reputationdefender.com/ Very Pricey
https://spartacus.com/ 250.00/year
Almost every site that collects and shares personal data has an opt-out option, if you cannot locate it they always have an email you can reach out to.
Input your information in the following email format to streamline removal and speed things up considerably.
Email format you can use:
Expand

To Whom It May Concern:

I am hereby requesting immediate erasure of personal data concerning me according to Article 17 GDPR.

Please erase all personal data concerning me as defined by Article 4(1) GDPR.

Please delete the following personal data concerning me:
[List links/your information here]

I am of the opinion that the requirements set forth in Article 17(1) GDPR are fulfilled. You cannot claim an exception based on Article 17(3) GDPR either, particularly as I am not a public figure.

If I have given consent to the processing of my personal data (e.g. according to Article 6(1) or Article 9(2) GDPR), I am hereby withdrawing said consent for the entire process.
In addition, I am objecting to the processing of personal data concerning me (which includes profiling), according to Article 21 GDPR. I request that you restrict the processing of the data concerning me pending the verification whether your legitimate grounds override mine, pursuant to Art. 18(1)(d) GDPR.

If you have made the aforementioned data public, you are obliged pursuant to Article 17(2) GDPR to take all reasonable steps to inform other controllers, including search engine operators, who process the personal data listed above, that I have requested the erasure of all links, copies or replications. This applies not only to exact copies of the data concerned, but also to those from which information contained in the data concerned can be derived.

In case you have disclosed the affected personal data to third parties, you have to communicate my request for erasure of the affected personal data, as well as any references to it, to each recipient as laid down in Article 19 GDPR. Please also inform me about those recipients.

If you object to the requested erasure, you have to justify that to me.

My request explicitly includes any other services and companies for which you are the controller as defined by Article 4(7) GDPR.

As laid down in Article 12(3) GDPR, you have to confirm the erasure to me without undue delay and in any event within one month of receipt of the request.

I am including the following information necessary to identify me:
Enter your identification data here. This often includes information like your name, your date of birth, your address, your email address and so on.

If you do not answer my request within the stated period, I am reserving the right to take legal action against you and to lodge a complaint with the responsible supervisory authority.

Thank you in advance.

Yours sincerely,

[Your Full Name]

List of sites you can request removal yourself:
Expand

Acxiom.com - https://isapps.acxio…out/optout.aspx
Addresses.com - http://www.addresses.com/optout.php
AddressSearch.com - http://www.addressse…remove-info.php
AnyWho.com - https://www.anywho.com/help/privacy
Archives.com - http://www.archives.com/?_act=Optout
BeenVerified.com - https://www.beenveri…f/optout/search
Classmates.com/Intelius - https://help.classmates.com/hc/en-us
DOBSearch.com - https://www.dobsearc…p?nature=remove
FamilyTreeNow.com - https://www.familytreenow.com/optout
InfoTracer.com - [email protected]
InstantCheckmate.com - https://www.instantc…te.com/opt-out/
InstantPeopleFinder.com - https://www.instantp…com/optout.php | [email protected]
Intelius.com - https://www.intelius.com/optout
LookUp.com - http://www.lookup.com/optout.php
MyLife.com - removalrequests@mylife.com
Nuwber.com - https://nuwber.com/removal/link
PeekYou.com - https://www.peekyou…/contact/optout
PeopleByName.com - http://www.peoplebyname.com/remove.php
PeopleFinder.com - http://www.peoplefinder.com/optout.php
PeopleFinders.com - https://www.peoplefinders.com/manage
PeopleLooker.com - https://www.peoplelo…f/optout/search
PeopleLookUp.com - https://peoplelookup…our-information
PeopleSearchNow.com - https://www.peoplese…now.com/opt-out
PeopleSmart.com - https://www.peoplesmart.com/optout-go
PhoneDetective.com - https://www.phonedet…spx?_act=OptOut
PrivateEye.com - http://secure.privat…optout-form.pdf
PublicRecords.com/Intelius - https://www.publicrecords.com/privacy
PublicRecordsNow.com -https://www.publicre…/view/contact/# > Opt Out
PublicRecords360.com - https://www.publicre…com/optout.html
Radaris.com - http://radaris.com/page/how-to-remove
ReversePhoneLookup.com - https://www.reversep…com/remove.php
Spokeo.com - https://www.spokeo.com/optout
ThatsThem.com - https://thatsthem.com/optout
TruthFinder.com - https://www.truthfinder.com/opt-out/
USA-People-Search.com - https://www.usa-peop…ge/default.aspx
USIdentify.com - http://www.usidentif…ny/privacy.html
USSearch.com - https://www.ussearch.com/privacylock
Veromi.com - http://www.veromi.net/privacy.aspx
WhitePages.com - https://www.whitepag…ession_requests
ZabaSearch.com - http://www.zabasearc…/block_records/
ZoomInfo.com - http://www.zoominfo.com/lookupEmail
Step 3
Once you have requested removal of all your personal information you can then request the cached results to be removed from every search engine.
This process is very simple but you usually have to wait for the requested sites to update and reflect your removal before the following will work.
Google Dox Removal
Here
Google Outdated Content Removal
Here
Yahoo Search Results Removal
Yahoo United States
Remove search results from Yahoo Search | Yahoo Help - Here (Basically they automatically scan for changes and remove eventually)
Yahoo United Kingdom & Ireland[/color]
Remove Results from Yahoo Search Index - Here
Remove a Web Page that's Not Yours - Here
Bing Outdated Content Removal
You can submit a page removal request for a page that is no longer live on the web (404) by doing the following:
Go to Here and sign in with your Microsoft account.
In the Content URL input box, enter the exact URL you found in the Bing web results (for example, by using Copy Shortcut/Copy Link Address functionality in your browser)
In the Removal Type drop-down menu select Page Removal
Click Submit
DuckDuckGo
Bing Removal will remove from DuckDuckGo as well typically.
Removal of Old/Compromised Emails
Once your emails are linked to your name, there's almost no way to circumvent it. The best thing to do is create a new email and delete old/compromised emails.
I strongly suggest you do not use:
Gmail (Anything but this please.)
Outlook
Yahoo
iCloud
AOL
Instead consider using:
Be sure to create a new email(s) using the ones suggested above and change the email of all your services over to them before proceeding to the next step.
Deletion of Gmail Account
Here
Deletion of Yahoo Mail Account
Here
Deletion of Outlook Account
Here
Deletion of iCloud Account
Logged into your iCloud account at iCloud website
On the Manage Account section, clock on Go to your Apple ID account page.
Scroll down at the bottom to find Data & Privacy Section, now click on Manage your Privacy
Scroll down from the list of options to find Delete Your Account option.
Click on Delete Your Account
A Pop-window will then appear to select the reason for requesting to delete your account.
Apple will then remind you to review the Terms and Conditions for Deletion, put a check mark on the box to if you have read and agree to it.
Contact information will then be asked as to where status of account deletion request is to be sent. You must provide an alternate email and not the email add you are deleting the account.
You will be provided with an access code that is unique in case you need to contact Apple Support to follow up on your request or to cancel the request for deletion.
Deletion of AOL Account
Here
This guide should come as common sense to most, but some people still don't know how easy it is to remove your data online.
(This is targeted towards US/CA but the same concept/methods apply to some other countries.)
Credit to: Cat via Nulled.
ENJOY & HAPPY LEARNING!