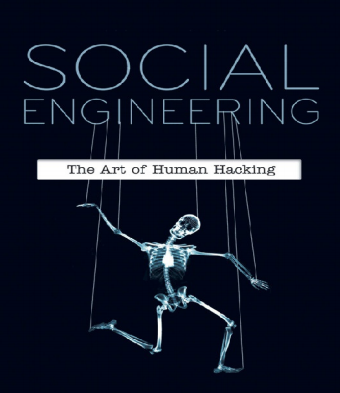 Table of content:
Chapter 1: ALook intothe Worldof Social Engineering
Why This Book Is SoValuable
Overview of Social Engineering
Summary
Chapter 2: InformationGathering
GatheringInformation
Sources for InformationGathering
CommunicationModeling
The Power of CommunicationModels
Chapter 3: Elicitation
What Is Elicitation?
TheGoals of Elicitation
MasteringElicitation
Summary
Chapter 4: Pretexting: How toBecome Anyone
What Is Pretexting?
The Principles andPlanningStages of Pretexting
Successful Pretexting
Summary
Chapter 5: Mind Tricks: Psychological Principles Used in Social
Engineering
Modes of Thinking
Microexpressions
Neurolinguistic Programming(NLP)
Interview andInterrogation
BuildingInstant Rapport
The HumanBuffer Overflow
Summary
Chapter 6: Influence: The Power of Persuasion
The Five Fundamentals of Influence and persuasion
Influence Tactics
AlteringReality: Framing
Manipulation: ControllingYour Target
ManipulationinSocial Engineering
Summary
Chapter 7: The Tools of the Social Engineer
Physical Tools
Online Information-GatheringTools
Summary
Chapter 8: Case Studies: Dissectingthe Social Engineer
Mitnick Case Study 1: Hackingthe DMV
Mitnick Case Study 2: Hacking the Social Security
Administration
Hadnagy Case Study 1: TheOverconfident CEO
Hadnagy Case Study 2: The Theme Park Scandal
Top-Secret Case Study 1: MissionNot Impossible
Top-Secret Case Study 2: Social Engineeringa Hacker
Why Case Studies Are Important
Summary
Chapter 9: PreventionandMitigation
LearningtoIdentify Social EngineeringAttacks
Creatinga Personal Security Awareness Culture
Being Aware of the Value of the Information You Are Being
AskedFor
KeepingSoftware Updated
DevelopingScripts
LearningfromSocial EngineeringAudits
ConcludingRemarks
Summary
Go To Base64 & Decode:
aHR0cHM6Ly9tZWdhLm56L2ZpbGUvQ0NabjJBQVkjVk1Md3RVM29mZHVOZTFRRWs5b1dBU0p2Nkpob3MzRngxRHRDckRZTi1qdw==
Enjoy!