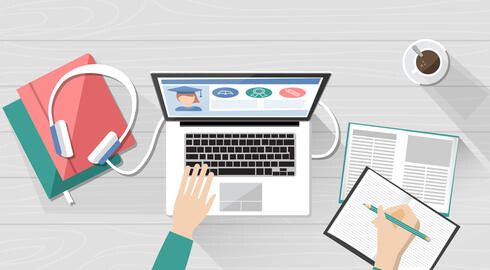 YouTube has definitely evolved beyond being a site for videos. It is now a place where people share snapshots of their lives: babies, pets, song covers, experiments, reviews, weird phenomena among others to the world. Lucky for most of us, it is also a great place to find great how-to tutorials. The text is kept to a minimum, and you get a visual walkthrough of how exactly you can do new things, in particular, with tech and gadgets. (Writer, Brian Voo, 1Hack.Us)
Today, we'll be showing you 20 great YouTube channels that talk about technology and gadgets. A majority of these YouTubers talk about PC hardware components, and mobile gadgets like the latest smartphones, tablets and other portable devices. If you are interested in learning about the latest tech info, be sure to subscribe to them and literally watch and learn.
UnboxTherapy is one of the most popular tech channels on YouTube with over 300,000 subscribers. Watch the unboxing of new gadgets, reviews and hear about thoughts on all sorts of gadgets including PC components, smartphones, tablets and even peripherals like keyboards and gaming consoles. Benchmark testing on mobile cameras and PC components included.
[Subscribers: 320K+ | Video Views: 36 Million+]
Ty's iPhone Help talks a lot about Apple's range of products including the iPhone, iPad, iPod Touch and Nano, iMac and MacBook Pro.
Other than just Apple products, he also reviews similar products on the market that are competing against Apple.
[Subscribers: 297K+ | Video Views: 79 Million+]
This YouTuber calls himself ICU and features lots of news and rumors mostly around any sort of Apple-related information, product and OS.
He covers everything including the latest iPhone, iPad, iPod Touch, iMac, MacBook Pro and also MacBook Air. He also has comparison videos between other similar products like the Nexus 4, Nexus 10 and Microsoft Surface.
[Subscribers: 293K+ | Video Views: 51 Million+]
CNET is yet another tech news website that has a dedicated YouTube channel where they show product reviews, exclusive interviews, tutorials and lots of the latest tech news.
They also do a great job of covering events like CES by uploading a lot of informative videos of what you can find at the event.
[Subscribers: 281K+ | Video Views: 111 Million+]
LinusTechTips (a personal favourite) is really knowledgeable about PC's. He mainly unboxes computer hardware such as PC casings, motherboards and small peripherals like keyboards, mouse's and earphones.
While he's doing that, he'll talk about other helpful information relating to what he's unboxing.
[Subscribers: 272K+ | Video Views: 86 Million+]
Chris Pirillo is a famous and knowledgeable person in the online tech community. On his channel, you can see his daily vlogs and go through the life of a geek with him.
Other videos include mini-reviews of the latest smartphones and tablets. He is not biased with the hardware he reviews, he openly voices out things or experiences he does not like which makes his videos very genuine.
[Subscribers: 256K+ | Video Views: 158 Million+]
NCIX is an online computer store based in Canada. On their YouTube channel, you'll see the familiar face of Linus from LinusTechTips as he works for them too.
Their channel features an in-depth look at consumer-grade hardware and details of upcoming sales or discounts that are going to happen at the NCIX store.
[Subscribers: 196K+ | Video Views: 33 Million+]
Marques talks a lot about mobile hardware such as smartphones and tablets. He gives his own views and talks about good points related to the latest updates of such devices.
Although he does not do reviews on as many devices compared to other YouTube channels out there, his other videos also explain and help viewers better understand certain apps and services.
[Subscribers: 169K+ | Video Views: 15 Million+]
Newegg is a big US store that sells fully built computers, laptops, tablets and individual computer components. On their YouTube channel, they review computer hardware that can be purchased from their website.
So if you're thinking of buying parts for a personal PC build, browse reviews on their channel to see what they have to say before making your final decision.
[Subscribers: 160K+ | Video Views: 40 Million+]
The Verge is a popular tech website that incorporates a lot of videos together with thier text articles. They're known to be some of the first to get a hands on experience with the latest gadgets and the videos to prove it.
You can enjoy their daily '90 seconds on The Verge' video where they talk about the day's most popular tech news.
[Subscribers: 120K+ | Video Views: 35 Million+]
Austin is the main host of this channel despite the name 'Duncan' being used as his YouTube channel. His style of unboxing stuff like smartphones or tablets is very quick and straight to the point which makes his review quite short but informative.
He also has full reviews which tackle every detail of the device. The video and picture quality of his videos are superb which makes watching it a treat.
[Subscribers: 107K+ | Video Views: 31 Million+]
Based on the name of this YouTube channel, you'll expect lots of Android related news. They have a lot of review videos that focus on most of the latest Android smartphones and tablets.
There are also videos where they compare 2 popular Android devices from different manufacturers to help you decide on which smartphone to buy.
[Subscribers: 97K+ | Video Views: 40 Million+]
Eric is the host of TechTomorrow's channel and his videos comprise of PC components, smartphones and other gadget reviews and unboxing events.
His style of unboxing sometimes includes the use of a very big and fancy knife to cut open the wrapping of the package while he makes funny comments to keep you entertained. He's also a musician which is why his intro clip sounds hardcore. Nonetheless, a great tech reviewer with quality videos.
[Subscribers: 73K+ | Video Views: 6 Million+]
This YouTube channel is based off the website Overclock3D.net where they have lots of the latest PC components and hardware reviews.
Not to be confused with other similar websites, the videos featured on the channel also have tutorials on how to build your own computer from scratch and PC game reviews as well. Some of the videos are quite long because of the amount of info they can feed you.
[Subscribers: 56K+ | Video Views: 12 Million+]
The channel is named MiniPCPro but they refer to themselves as Mobile Geeks and review a lot of the latest mobile products including smartphones, tablets, ultrabooks and portable gaming devices.
What's good about them is they don't just talk about the mainstream brands or products but also about devices that don't get so much attention.
[Subscribers: 48K+ | Video Views: 89 Million+]
If you're a MythBusters fan, then you'll enjoy Tested.com and their videos. Most of the time, you'll see Adam (from MythBusters) together with other hosts Will and Norm.
They talk about issues surrounding the tech world as well as geeky hobbies that they share. Most of the videos they make are like podcasts which have long durations buy are very informative and interesting.
[Subscribers: 48K+ | Video Views: 16 Million+]
This channel has a different style of review where the reviewer uses a well written script and his voiceover. He doesn't go through the process of removing the gadget from the box.
However, there is still very simple video to accompany what he says where there is not much camera movement, giving you time to fully examine the actual product while listening to what he has to say.
[Subscribers: 22K+ | Video Views: 5 Million+]
TechCrunch is yet another tech website that has ventured into making videos for their readers. Videos on their channel include exclusive interviews and the latest tech related news.
Some of their other videos have a talk show kind of setup where a few of the hosts will discuss on current issues relating to tech and its effects on the world.
[Subscribers: 17K+ | Video Views: 11 Million+]
CustomPCReview is yet another 'unboxer' of PC hardware and other peripherals. The videos can be quite lengthy because of the amount of information they provide.
They also did a good job of covering loads of products and interviewing a lot of people at the show floor of CES 2013.
[Subscribers: 9K+ | Video Views: 3 Million+]
This channel features a lot of hands-on with the components that they review. This means when they review, they not only take it out of the box and tell you what it does, they also show you how to assemble the product like a PC component and give you performance benchmarks.
This does make their videos slightly lengthy but comes with a lot of information.
[Subscribers: 5K+ | Video Views: 6 Million+]
ENJOY & HAPPY LEARNING!
Feedback & appreciate the share!