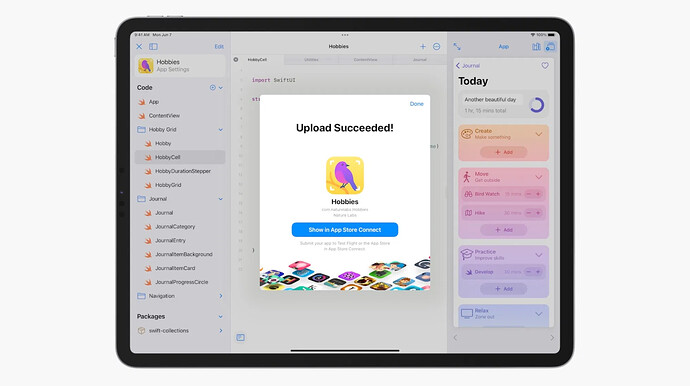 For the first time, you can code, iterate and build apps on the iPad itself. 9to5Mac reports:
Using Swift Playgrounds on iPadOS 15, customers will be able to create iPhone and iPad apps from scratch and then deploy them to the App Store. It remains to be seen how limited or not the development experience will be. It is probably notable that Apple chose not to rebrand this as "Xcode," signifying that you aren't going to be able to do everything you can do with Xcode on the Mac. TechCrunch highlights some of the other new features available in iPadOS 15:iPadOS 15 retains the overall look and feel of the current iPad operating system. The updates in the new OS are mostly centered around multitasking. The iPad's widget support gets a big update with iPadOS 15. The widgets are larger, more immersive and dynamic. And, iOS's App Library is finally available on the iPad, where it tweaks the overall user experience. The feature, added to the iPhone in 2020, presents the user with an organized view of the apps on the iPad.
Also added to iPadOS 15 is a new multitasking system. Called Split View, a drop-down menu at the top of the screen unlocks several multitasking, multiwindow options. The system seems much smoother than the current multiscreen option on iPad OS, which is clunky and hidden. With Split View a feature called Shelf makes it easy to switch between different screens and screen grouping.