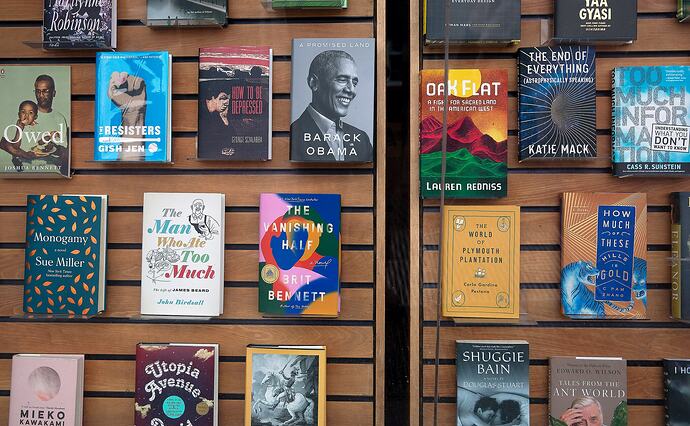 Like everybody else, book publishers will be happy to see the end of 2020. But for many of them, the year has brought some positive news, which has been as welcome as it was surprising:
Business has been good. From a report:With so many people stuck at home and activities from concerts to movies off limits, people have been reading a lot – or at least buying a lot of books. Print sales by units are up almost 8 percent so far this year, according to NPD BookScan. E-books and audiobooks, which make up a smaller portion of the market, are up as well. "I expect that at the end of the year, when you look at the final numbers," Madeline McIntosh, chief executive of Penguin Random House U.S., said of the industry, "it will have been the best year in a very long time." When the United States slammed shut in March, book sales dropped sharply, but the dip didn't last. While some parts of the industry have continued to struggle, like bookstores and educational publishers, publishing executives say that demand came rushing back around June.
Many of these sales went to Amazon, but big-box stores, especially Target, also did well. As essential businesses that sold things like groceries, they were allowed to stay open through the lockdowns. Dennis Abboud, chief executive of ReaderLink, a book distributor to major chains like Walmart, Target and Costco, said his company's online sales nearly quadrupled over last year. "It was really a tale of two cities," Mr. Abboud said. "The beginning of the year was mega soft, and the end of the year was mega strong." Even though the number of people commuting has plummeted this year, audiobook revenue is up more than 17 percent over the same period in 2019, according to the Association of American Publishers, and e-book sales, which had been declining for the past several years, are up more than 16 percent.