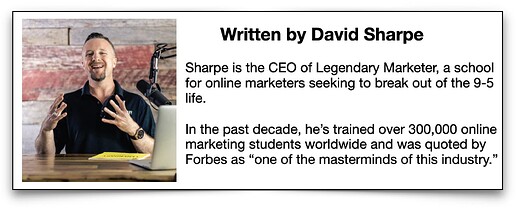 Learn what tips this affiliate marketer from Finland used to grow his Youtube channel of 36,000 subscribers.
Roope Kiuttu is a client from Finland who currently lives in Costa Rica. In 2015 he started learning little by little about affiliate marketing and by 2017 he became really serious about it. He didn't want to work the 9-5 job anymore, he wanted more out of life. He found Legendary Marketer through another client who was getting good results and felt he should give it a try.
In the beginning he was super skeptical, as there are so many different scams on the internet, but soon he found that there was nothing to be skeptical about. "I was positively surprised by everything," Roope said. He loves the Legendary community and how there are people from all over the world who are active in it and support each other.
Roope has been doing blogging and email marketing but really found that he has both the ability to work and also have fun with Youtube. He enjoys the audience and connections he has built with his viewers. He posted his first video 4 years ago and after a few videos, he gave up and felt he wasn't getting the results he wanted. He picked up Youtube and blogging again in 2017 and has become more serious about his Youtube channel during the 2020 pandemic.
Roope listened to advice from other Youtubers and realized that he needed to get into the mind of the viewer. He started to focus more on being interested and less on being interesting. "You should always create the content for the people who are watching the videos, not for yourself," Roope said.
He wanted to show people what he had learned through Legendary Marketer and myself (David Sharpe) specifically and made a Youtube video titled David Sharpe Review: 5 Lessons I Learned from Legendary Marketer ($250,000,000 Earned Online!). We recently asked Roope to join us on our morning show Wake Up Legendary to talk about his video and the things he learned.
Happy learning!