$30 Steam x10 Random Game Keys! Try your luck with our random Steam keys!


These keys are perfect for resellers or gamers looking to expand their Steam library and/or obtain more trading cards.

---
$? We can also provide specific Steam game keys, the price will be different of each key we will provide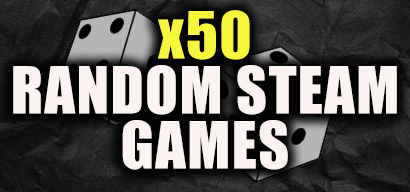 ---
Retail price from $14.99 to $29.99 on Steam
Rated positively 70%+ on Steam
Region-free - These keys can be used anywhere in the world.
No expiry - You can keep them inside a .TXT file for years.
100% legal - All of our Steam keys are obtained legally.
Insane prices - You won't find anything cheaper.
---
Frequently Asked Questions:
Q. Are these keys legal?
A. Absolutely yes. We only sell original Steam keys that have been purchased legally.
Q. Do I need a VPN to activate your keys?
A. No, all of our Steam keys are region-free. That means they can be activated anywhere in the world.
Q. Will I receive 50 games when purchasing "Random Steam keys"?
A. Yes! x50 Keys with x50 Games
Q. Which games are in the random keys?
A. Its random paid games! These are high quality Steam keys. Its cheap, get it!
Q. How do I know which game I received without activating the key?
A. There is no need to activate or check your Steam keys. Each key comes with the full game name - to make it easier for you and your customers in case you are a reseller.
---
---
How to redeem a Steam key?
Either visit the Steam redemption page and activate your key online or open the Steam client on your device.

Click the "+ ADD A GAME…" button on the bottom left corner as shown in the screenshot.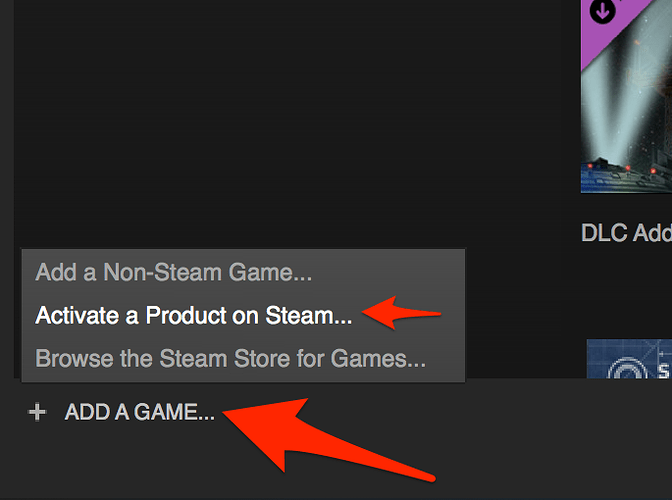 In the pop-up window, select the "Activate a Product on Steam" option. This will open up a new window.

Follow the prompts, and enter the Steam key you copied into the "Product Code" field.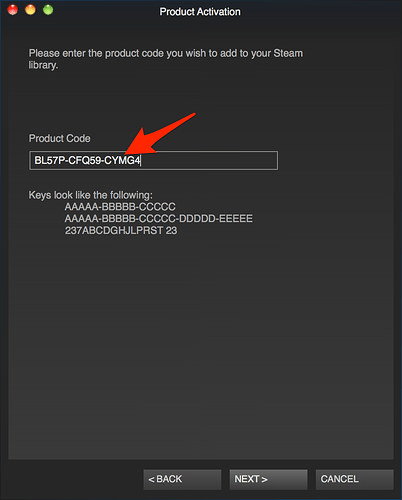 From your LIBRARY tab you can see all games registered to your Steam account. You can then select a game and it will bring up a splash page with a large INSTALL button you can click on to install your games. Once your games are installed, the Install button will change to a PLAY button!
---
Resellers!
Are you interested in reselling our Steam keys? Feel free to contact us to request bulk prices - make sure to let us know the product(s) you are looking to purchase and the quantity in order to receive a price quote. We can provide great deals to big and small resellers.
---
Refund Policy
If you get stuck, no problem! We here to solve your problem, if we fail, we will refund you.
Note: We never resell the same keys batch to anyone, because 1 Device Limit on every key, It is not possible for us to resell it.