i found on several cc checking sites. but actually they are not working. please any suggestions?
Don't know if there is any thebest out there for free however i use this one.
Try this one if none of the above works!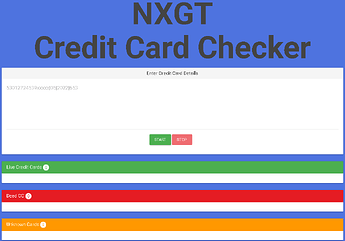 Optional: https://www.bincodes.com/
It's not working… It makes a post request to "/api.php" endpoint which does not exist on server. If you look on the network tab in developer tools it return a 404.
why it really not work. should i use any vpn?