Is there any way to get free rdp with atleast 8gb ram and high internet speed
It is very hard to get proper Free VPS service after purchasing. It creates many problems and may not free sometimes as it looks, Got Confused? I explain to you in detail about this and understand what actually this big-picture looks like.
Many companies provide you a Free trial for service for a limited period of time (usually 30 Days to 90 days) but in that case, you have to input a valid credit card on which they block or charge an amount of money equivalent with the price of the service, which can be later released if you are not satisfied by the service.
But sometimes, the process of getting back your money is not that easy, and most of the users that want a free service and don't want to pay for it. They can also come with the other strings attached, such as Renewable subscription on which the user is not notified about until their cards get charged. They Rely on the Fact that from the majority of users that input their card, there are bound to be a few who will forget about the subscription and not check their card statements until it is too late to ask for a refund if that option is even available
Some hosting providers provide you a free VPS offer for a limited period of time on older or low-performance hardware, that can be sold anyways to paying customers. This is done mostly to get a taste of their services, but are seldom enough good to be used a permanent solution, as it is absolutely old technology and has limited service.
Nowadays, Each & Every company lives & Breathes marketing, and this especially happens when a company working with a global market of keywords. Some companies offer a promotional trial offer for VPS Services hoping on a word of mouth marketing campaigns.
Others offer it in the hope that you will continue to use their services after the trial expires, while the last category but not the least important, offer free services in the hopes to gather personal information and other data and misuse it, to sell it to spam providers or to spam you themselves with unrelated products or services.
So my strong advice in case you want a professional service with reliable service and high availability, skip ahead the free VPS offers you find on the internet and go directly for the paid ones. You will not regret it for sure!
---
DigitalOcean offers $50.00 Platform credit to all Students (Through Github's Education Setup) - As long as you can prove that you are a student.
Discounted and free plans are available for educational use
Other things that are included include a .me domain, DNS Hosting, AWS Credit, Cloud Database software.
---
I dont think any hosting company will ever offer their hosting completely free.
If you want try vps hosting then you can try out kamatera hosting, they offer FREE 30 days Vps hosting trial .
Just Sign up with kamatera hosting - Add your billing info - Create server and you are ready to go.
---
No CC required. AccuWebHosting offers Free Windows VPS Hosting. You can enjoy World Class Windows VPS Hosting absolutely FREE for first Month.
---
You can try AWS Educate. Though it may not give your full fledged access like AWS Free tier gives, you can learn a lot of AWS stuff from it.
Btw, if you have a debit card, that can be used for AWS free tier for 12 months.
---
How To Register With Free Amazon VPS (AWS):
1, First go to amazon website.
2, Click "Create a Free Account" on the right side
3, Provide about registering information:
4, Email: whatever email, just can receive and send email, gmail or hotmail or something else is not require. I usually use my domain mail server.
5, Password: whatever pass, just like Jackleo123 for simple example.
6, Account information and credit card billing information must be same. Of course phone number is same too.
7, About phone number, it must be a phone which could receive calling from amazon, you need to listen that call and type the number on website to the phone's touchpad. I could use google voice, and I did.
You just need a gmail which resisted in USA to use GG voice service. May be a virtual credit card require if you use your real ip which not in USA. I mean I use real VN's ip address and choose location USA for gmail so it makes me to fill in my credit card information, it's not charge any money so you don't need to prove your permission with that credit card to GG.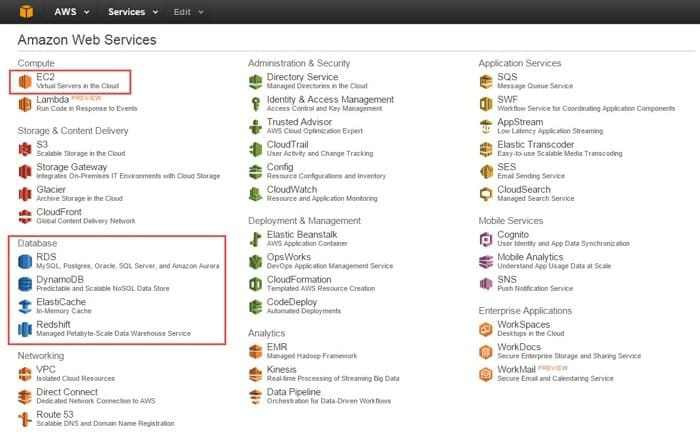 8, About virtual credit card I use from bancore,entropay, Remember that information registed on bancore are same with Amazon billing and contact. And you need a screenshot of your desktop that showing you are the owner of that virtual credit card.
9, So when you have done in registering, you need send an email that include your screenshot above to their email [email protected] with content: "Hi, i'm trying to use free trial of Amazon' VPS. Can you help me what I need to do?" and subject: "My payment"
10, When they approve your account, you can use it to create free VPS. A free user will own 2 vps running at same time.
How to Create Instances Amazon Free Vps AWS:
1,Visit amazon aws site which you created a account: AMAZON AWS
2, Sign in with the account id
3, Now click Service=>Compute=>EC2
4, After entering click on Instances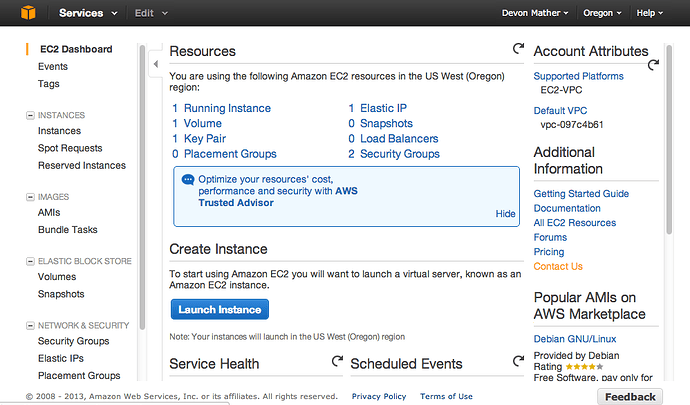 5, After entering click=>Create New Instances.
6, After that check the config which u need to use free tier account only.
7, Then confirm your configuration After that create a key which required for getting password.
8, Finish the setup Wait 2-3min until the vps is setup Now click on connect and upload the key file u will get the free vps.