Use IDM (Internet Download Manager)
I already mentioned in my query that IDM is not working
Downloading videos from Cybrary is a piece of cake. They host their videos on Vimeo which is an external site. You can use IDM or Eagle Get downloader. Done.
Some websites like CBT nuggets can detect when someone download the videos. You can still download but just one or two videos in a day. If you continuously download your account will get ban no matter whether you are a trial or a premium user.
You can send me the websites where you need to download the videos. Let me check.
Don't know which site you're referring to, but now a days, most of the websites are storing videos into chunks.
actually what happens is, a video or any media file is broken into segments and stored in the server.
and when lets say a client is viewing any video file, the broken chunks are fetched in a linear fashion,
now you might think how will the files will be played? well the player is designed in such a way that it can put the segments in a proper way. for this, the only solution I have seen is to reverse engineer the video player.
you can code your own downloader, if you know how to combine the broken frags you can extract the raw video file from it.
My friend has bought course on the coding blocks and coding ninjas website. Since its paid, I was hoping to download them so that I may be able to access them offline.
It depends … It depends how they stream their video contents…You will need bit of programming… I think youtube dl will do it
I purchased a course and the site was as usual not allowing me to download video files.
I was not able to complete the course by the final time ,so I wrote a python script which automated my gui to record the whole videos one by one and storing them in my local drive .
I used -
kazam video recorder .
Learnt Gui Automation from
automatetheboringstuff
I can provide the code If anybody wants,Though It wont work with every site as you will have to make some based on the website.
It took 2 days to code and approx 2 days to record 11 gb of content.
Please provide the script thanks
I'd love to see the code too Ashish.
Kind Regards
Can I share the link to my script over here ? Will that be ok ? @TheUnknown
You have my permission, Yes, go for it. Scripts are legal, nothing to worry. but not links to outside resources. Cheers!

Can you also provide explanation for the code so that we can understand it better and modify it for other websites (which do not allow to download videos, only record)?
Hi @dev_coder,
I wrote a function for each manual step which has to be done inorder to record or download the videos.It 's like crude implementation specific to the resolution of my computer and the website.
What you can do is figure out the steps which are needed to be done and then write a function and test it untill it works properly -
1.Starting point of your script.(Navigating to downloading page.)
2.Knowing the video duration .(we can use console to know the video duration).
3.Starting the kazam .
4.Stoping the kazam.
5.Renaming the File.
Moving the file from default folder to a specific folder.
7.Navigating to the next video.
And then repeating the above steps.
I will post a link later today with an explanation.
Thanks. Also if the video duration is different for each video, do i have to enter the duration every time? And will the script extract the name of the video itself or do I have to give a custom name to every video myself?
You can use HTML Audio/Video DOM duration Property.
https://www.w3schools.com/tags/av_prop_duration.asp
To know the duration of each video based on that you can start the kazam and then put the script on sleep for that period of time .
To give a name to the files you can approach in few ways:-
1.Is to directly copy the video name from the web page itself, then renaming the last saved file in kazam folder with copied name from the clipboard.(I used this)
2.You can scrap all the video file name once and then saving each recorded file iterating over the name in the saved file or list.
I hope it's making sense to you.I recommend you to go through
Internet Download Manager (IDM) to fetch the video link of a course & get it downloaded easily!
Ctrl + F Download

Command-line program to download videos from YouTube.com and other video sites http://ytdl-org.github.io/youtube-dl/
---
To record online software-centered training courses, firstly, you should notice that whether this course has been encrypted or not. If the courses have been encrypted, it may not be recorded.
But if it is not encrypted, you can recorded it freely. There are many screen recorders can do this. Here I suggest you use ShowMore, a free online screen recorder that can record your training courses.
This free screen recorder can be used to record audio along with your screen, and you can also add a webcam to your recording during the process. While recording, you can add annotations to it. After recording, you can upload the recorded video to its free cloud storage platform or share it on YouTube or with your friends easily.
Here is how to use this free online screen recorder.
To record your training courses with ShowMore, you need to go to the website of ShowMore.
On the webpage, click "Start Recording" to open the launcher.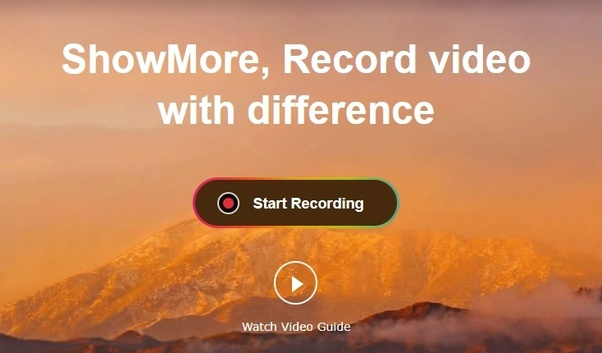 Once you launched it successfully, you can select a recording area or record full screen, choose the audio input (system sound, microphone, or both), and make some other configurations.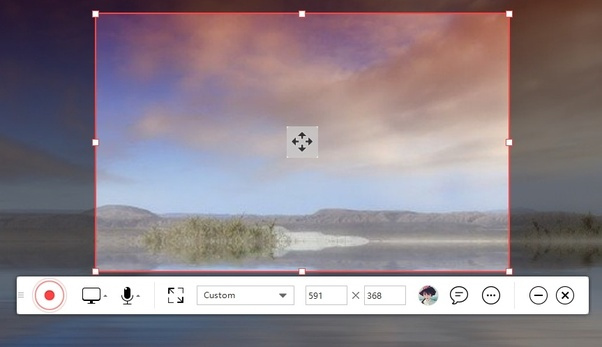 Once done settings, open your training course, and then click the red recording button to record your course.
During the recording process, you can add texts, arrows, lines, or highlights to your recording.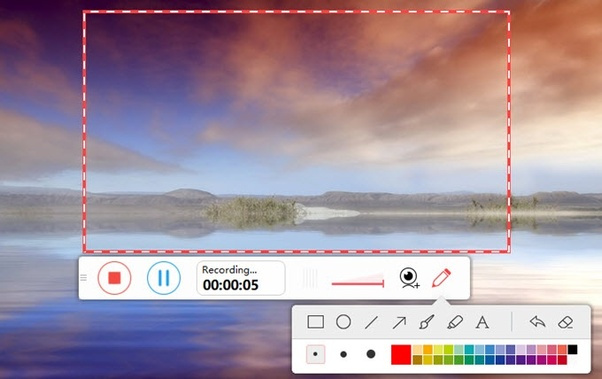 Once done, click the stop button to stop it.
Click the "Save video" button to save your recorded course.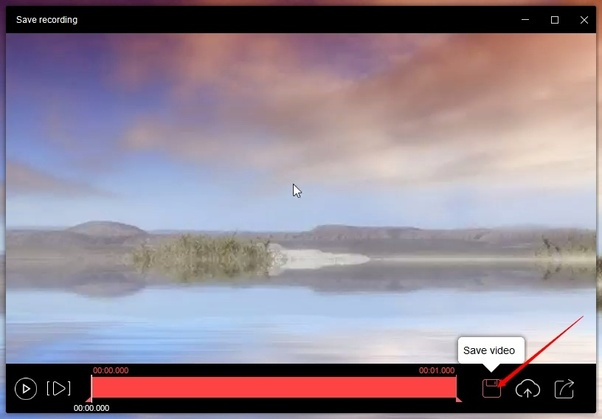 ---
Also, try ActivePresenter, a powerful and free screen recorder for Windows and Mac. It allows you to record video without watermark or time limit. You can also edit your recording and export into specific formats if you like.
In ActivePresenter, choose record screen. On the toolbar, choose Locked Application. Now you can choose to record only the video of the course.
There are also another great tool for recording online video you can use is Camtasia Studio 9 . But this tool is not free, it only allows you to try in 30 days and will leave a watermark on your recording during the trial time.
anyone knows how I can download videos from hulu ?
I tried to search on youtube-dl repo but they don't have this support yet,
can someone help ?
Hi Dev -
Did you find a way to download your files… Am in a same situation where i need to download my paid videos.
Any help much appreciated. IDM n other software didnt help.
Havent tried youtube dll yet. Just checking if you had found a solution!
THanks