can any one help me i want to start to make some money to help me in my study
If you're a programmer or a learner. You can still earn some using freelancing. If you're a high school student or xxx anything then you can earn by blogging, making youtube videos, affilate income, clickbank etc. There are many sources to earn money you just need to find the way that suits you and how much time where you can give. You can search here money making guides. You will get your answers perfect.
You can learn how to trade but that requires time, patience and extreme emotions control. In the long run it potentially can give one loads more than any degree, masters or doctorate but again I repeat one has to have a very strong character and able to control greed and fear.
Well, everything possible on this planet where we live, it's called EARTH. but all you need to find out a source, path to follow on, I have posted some Articles that definitely motivates you or anyone else, 19 Hard Things You Need To Do To Be Successful - Guide and 20 rules 20 Rules For Your 20's - Read Before It's Too Late! and the Life lessons Life Lessons Part One! & Life Lessons Part Two! If you go throw them Trust me they have something in them that gives you a Right opportunity to look forward and change your lifestyle, change your living style or get something that becomes beneficial to your living or buying. you need one thing FOCUS.
Before I proceed, let me give some real living example that I see around me, A Guy in my street, he's around 21 and studying computer science, He has his mother no one else in the house, he pays rent and buys meal by working 8 hours at a shop after college time. college starts at 8 and ends at 12:30 PM, he went shopping straight from college, he comes back home around 9:00 PM, at 9:30 PM he visits the house number 129 in the street where he teach 3 students (3 brothers) 1 for 6th Class, 1 for 8th, and other 1 for matric 10th class. he teaches them 9:30 PM to 10:30 PM. he goes back to home then he takes dinners, he sleeps and life goes on. he gets paid from a shop, he gets paid from 3 students. it's enough for him to pay college fee and save some for the next admission.
Another example of guys living in neighbour town, 2 Brothers, and a father, he can't even walk. their mother died 5 years ago, well, both brothers, Study into College from 8 AM to 12 PM, after that, one takes care of father while the other went to teach 2 students near colony, when he comes back he stays and other goes to teach 3 students a little far away from home, when he comes back other goes to teach 6 students, when he comes back, the other goes to restaurant to as in waiter job, 8 PM to 12:30 AM. guess what? the one who teaches the student and have waiter job, he's only 18, and elder who just teaches more student than him, he's 24, the owner of the house, no rent, but other bills and college fee plus their father's medications fee, they keep going.
The bottom line is, We never look at someone that poor than us, how he/she manage, we always see upper class, and this is what that never let you go achieve something, it will make you weak, We have opportunities to do something and fix our lives, but the badest thing mostly peoples concern of, Ego, hey what waiter job? are you fucking crazy is it suits me? in real they even brought a t-shirt from a friend that they wearing and their Ego is like a Prince charming. even the job can pay you many dollars to fix your life when you're good to leave it, look for something a bit good job if you're well educated then apply for a company that need new workers, remember, you can't step forward by skipping 0, you have started from 0 to make your living and success worth of 10,0000 above. Go out struggle, nothing would ever meet you at your bed or the chair itself, create a chain, look around, ask peoples you meet daily that you know something you good in, maybe he/she become a way for you, look for newspapers, they have mentioned many jobs at the back page, if you can teach students, make a local advertisement in your town, many many many opportunities available around us, all you have to get them on time.
Yes, you can work online, Many courses available to learn from them, you can check FTU & FCO, there are a bunch of safe and helpful resources to get paid from them if you experience in programming, etc! Check this post, it will motivate you to look forward to them: [SOLVED] Is it too late to get into the field of freelance web development?
Don't make yourself helpless, become handy, try to fix yourself by looking around you whose poor than you and whose having biggest problems than you, If you sit on the desk and reading peoples opinions it will motivate you only but unless you stand up and try something to become successful all these opinions and lesson stays useless. You Born Poor that's not your fault, You die Poor that's your fault. so stand up and step forward because definitely a job waiting for you somewhere you're not pat attention.

Don't laugh, after reading the below image, this might be a lesson: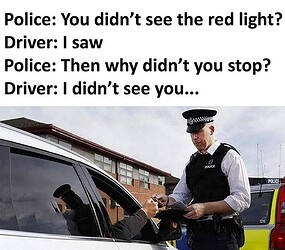 That's all folks!
Be happy and stay blessed!
u are fucking good boss @SaM
These words are proof you are one of the chiefs who born to just lead.
Respect
Totally!
I was just like you. Unemployment is rampant nowadays. I would recommend you start learning. Learn about making websites without coding. There are various tutorials on youtube, I'd recommend 'nayyar shaikh'.
Find what you are passionate about. To find this look at what you watch and think about most of the time. What have you bought the last three purchases? Discover yourself. It is really important at your young age.
Then feed your talent. The more you learn the more you earn. Then look for ways you can monetize it. Consulting can be a good start. Then recuring payments as you go on.
More ways you can get cash is drop servicing, dropshipping. Don't do affiliate. It's a waste of time completely. You need a huge audince for that or a fanbase.
You can do fiverr. SEO audit sounds good and high in demand. Look for a seo application with crack and open seller account fiverr. Learn about digital marketing. SEO is good.
Offline jobs can be farming, open a store, white labelling (buying goods and selling later).
Good luck. The world is yours