Hi OneHackers!
Hope everyone is fine. Friends, I have a site adsense approved but unable to earn even first 100$ from 6 - 8 months. Here is the current condition im facing.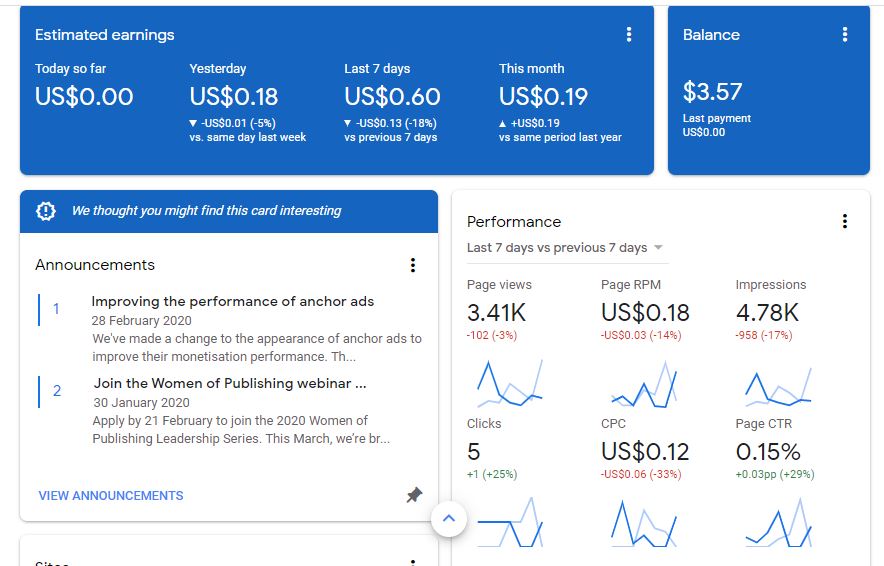 Please suggest me how to increase my earnings with adsense (With Safe Method ofcourse)
Another thing i heard from my friend is C4C (Click for Click Exchange) Something like that.
They are earning good using that trick. If someone knows about this & can explain what is that & how it work & about rules. Then i will be really thankful to him.
Please help me in this matter!
Thanks