Hello OneHckers,
Is there a way to extract Facebook subtitles from a private Video?
Thanks !!!
It is possible to download Facebook captions by inspecting the code and searching for the url to the caption track.
How to download a subtitle file from Facebook
STEPS:
Just open the 'Network' tab in 'Inspect Element'
Refresh the page
Search for "srt" (without quotes) in the 'Filter' textbox above
An 'xhr' type file will be displayed
Right click on the file and select 'Copy link address'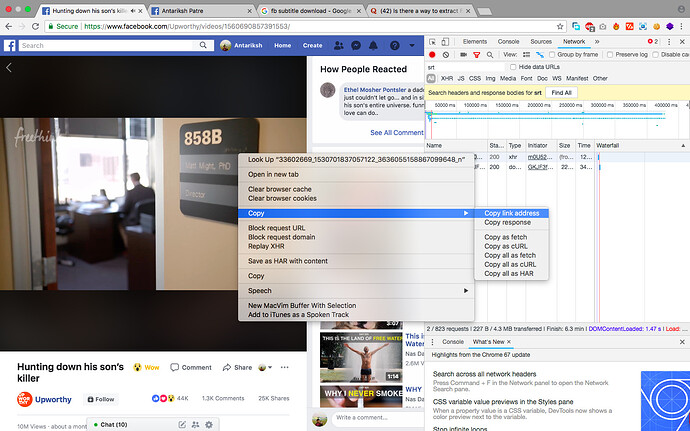 Open the link in new tab

And there you go, you can copy-paste the content and convert it into a SRT File using a text editor like Notepad!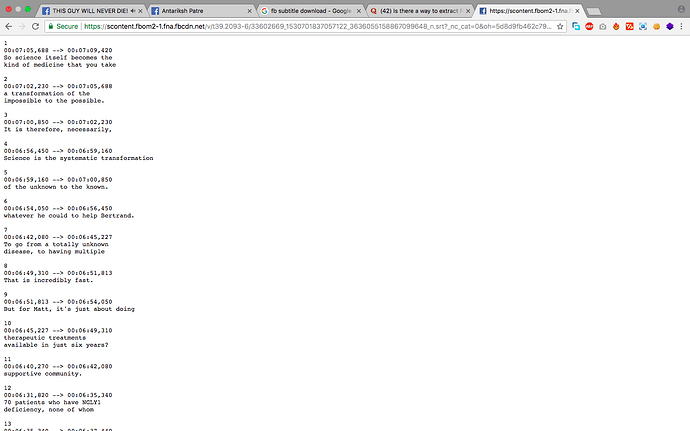 And that's all the info you need!

Incase, you didn't understand the steps, here's a quick tutorial to show how easy the process is.
How to Easily Download Facebook Captions or Subtitles (Even if you don't own the video)