Microsoft has created in Windows a new and more complicated mechanism for setting default programs. The declared aim was to make it harder for rogue programs to set themselves up as handlers for some protocols, but it incidentally made it harder to move away from Microsoft's then Internet Explorer browser.
A free product that implements the old interface is the Default Programs Editor: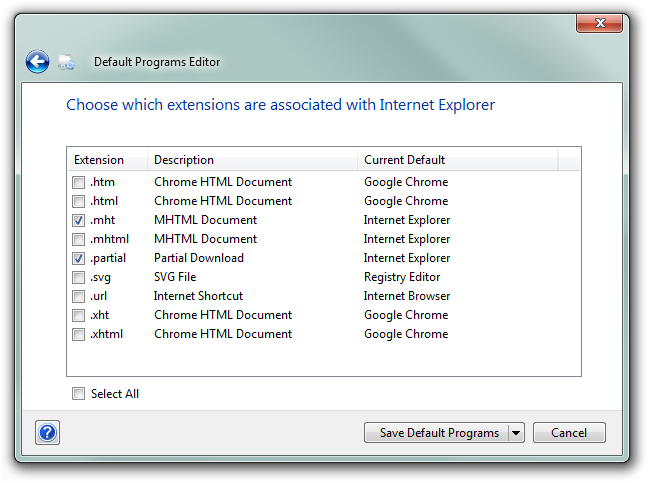 ---
If that website will ever disappear from the internet, the program can also be downloaded from MajorGeeks and other websites. A copy of the original website is also found on the Internet Archives.
Credit: harrymc