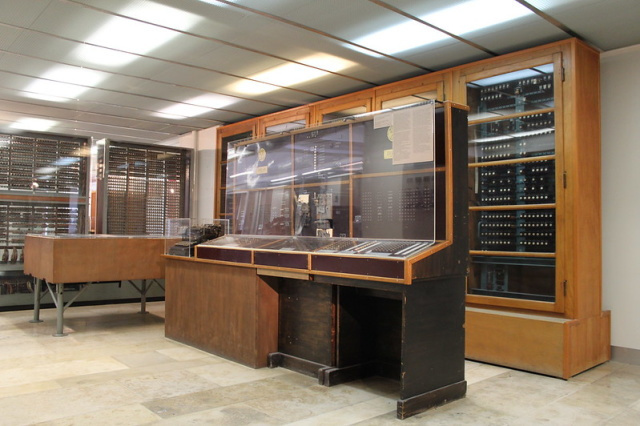 Researchers will be able to gain a deeper understanding of what's considered the world's oldest surviving (digital) computer after its long-lost user manual was unearthed. Engadget reports:
The Z4, which was built in 1945, runs on tape, takes up most of a room and needs several people to operate it. The machine now takes residence at the Deutsches Museum in Munich, but it hasn't been used in quite some time. An archivist at ETH Zurich, Evelyn Boesch, discovered the manual among her father's documents in March, according to retired lecturer Herbert Bruderer. Rene Boesch worked with the Swiss Aeronautical Engineering Association, which was based at the university's Institute for Aircraft Statics and Aircraft Construction. The Z4 was housed there in the early 1950s.
Among Boesch's documents were notes on math problems the Z4 solved that were linked to the development of the P-16 jet fighter. "These included calculations on the trajectory of rockets, on aircraft wings, on flutter vibrations [and] on nosedive," Bruderer wrote in a Association of Computing Machinery blog post.