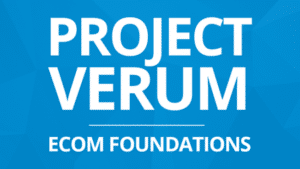 Project Verum: Ecom Foundations
An A-Z Dropshipping Approach
What is Project Verum: Ecom Foundations?
Project Verum: Ecom Foundations is a complete dropshipping blueprint based on over $10m+ of Facebook Ad spend, 3 years of experience in eCommerce, and methods tested across 50+ stores. It's a course that provides you with an A-Z approach of building a successful one-product dropshipping store, while scaling it to the moon. It's also packed with information containing topics nobody ever really talks about, like customer support and systems development.
In short: It's the last dropshipping course you'll ever need.
Learn a Skill

Start producing

Scale and Grow!
Happy learning!