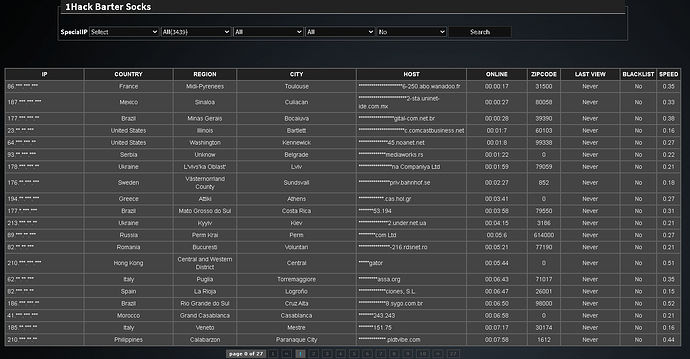 ---
What I want in Exchange (BARTER)?
Post something useful tutorials or any useful stuff that you know, for 1Hackers! It can be anything even from the web, it's fine! But please >>> [NO COUPONS]
You have to post atleast 5 working tutorials, that should be some sort of rare finds, not like any outdated stuff, or any coupons codes, but it should be a worth having a look kinda tutorials.
It can be anything from, how to's, to — any tricks & tips or any new kinda stuff that will help other 1Hackers in any way.
If you don't know, how you can help 1Hack in return? then
Check the threads from other 1Hackers >>> https://onehack.us/categories
It's time to give back the community what we took from it .
Sounds fair enough?

Start from now! Once you done from your side, just PM me @TheJoker with all your threads links, I will check and provide you the Socks5 with your requested country!

Good luck!