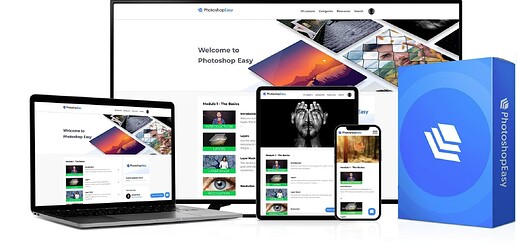 Photoshop Easy: PiXimperfect | Learn Photoshop From Zero To Hero
Learn to Master Photoshop, Take Your Images to the Next Level, and Develop Your Workflow From Start to Finish
Join Photoshop Easy to revolutionize the way you work within Photoshop and take your creativity to new heights.
Photoshop Easy gives you the necessary direction needed to build the best Photoshop practices and workflow
We will not focus on memorizing steps, settings, or values. Instead, we will cover everything you need to know so that you become a master in Photoshop and achieve whatever result you desire by creating your own steps and techniques
Happy learning!
DISCLAIMER: No Copyright Infringement Intended, All Rights Reserved to the Actual Owner.

This content has been shared under Educational And Non-Profit Purposes Only.