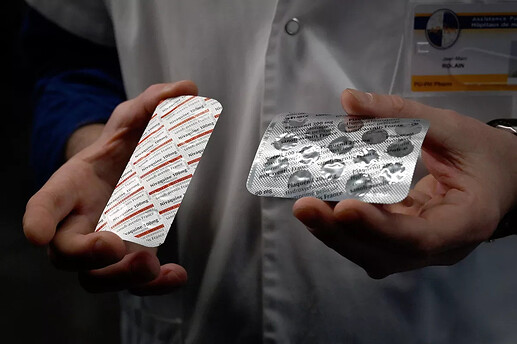 This week the Washington Post asked their "business of health care" reporter to explain the true status in the scientific community of hydroxychloroquine, an already-approved malaria drug also used to control inflammation in lupus and rheumatoid arthritis patients.
"There is no clear evidence that the drugs work against the coronavirus," he writes, "despite their use by hospitals and doctors in the United States and other countries since the outbreak began." Their antiviral properties have been proved in test tubes, but rigorous clinical trials to test their effectiveness in humans have not been completed. Limited studies on coronavirus patients have been published by researchers in France and China, but their extremely small size and other problems prevented them from being statistically significant. The French study included a combination of hydroxychloroquine with the antibiotic azithromycin that showed benefit in six patients… Another study in 11 patients in France showed no evidence the regimen works. A Chinese study also showed no benefit over the standard course of treatment.
Mainstream scientists caution against using the drugs without more evidence they are effective… The dangerous side effects of the drugs are much better known. Most seriously, the drugs can trigger arrhythmia, which can lead to a fatal heart attack in patients with cardiovascular disease or who are taking certain drugs, including anti-depression medications. Doctors recommend screening with an electrocardiogram to prevent the drug from being given to the 1 percent of patients at the greatest risk of a cardiac event. The drugs also can cause vision loss called retinopathy with long-term use, and chloroquine has been associated with psychosis…
As the coronavirus has spread from China across the world and to the United States, the dire reality is that there is no vaccine and no approved drug available to treat the serious respiratory symptoms that are claiming thousand of lives.
Long-time Slashdot reader UnknowingFool shares doubts raised about that small French study, as even its publisher now acknowledges it "does not meet" their own expected standards.
The Post does note that multiple trials are "ongoing" (though six different research centers testing the drug told CNN it would be "months" before results were known). But the Post adds that already "public and political interest has caused runs, hoarding and severe shortages in recent weeks."